Bright Glowing Lights
May 14, 2012
Bright glowing lights
In the sky of the night
Different shapes and forms
With some strange kind of storm
Red, orange, white, and blue
Which we really don't have a clue
How much they will thrive
Just to be able to survive.
They say they are made up of gas
And also with some type of mass
Dancing and glistening in the night sky
And gone with day they say goodbye.
When they can't thrive no more
They blow up, we start to morn.
Where do they go when they are gone?
Or are they really not gone?
Do they evaporate in space?
Or does the gas end up in a case.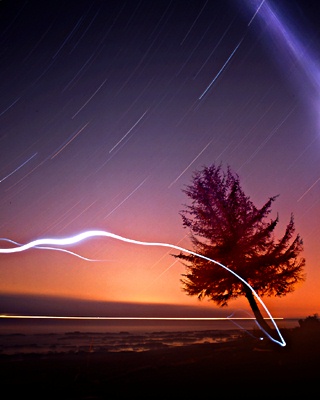 © Joey M., Spokane, WA