The Vacation
April 10, 2012
I couldn't even pronounce the country I was in. Everyone told Daddy that it was too dangerous to bring me here for a "business vacation". But he said he missed being at home with me since he was so busy.

It was dark and crowded in my prison-like room. I was near anorexic, bald, wore torn overalls like the rest of the boys, and only nine years old. There were guns in the corner, and paper spread upon the floor for the children to sleep on. An eternity of mold and grime coated the walls and ceiling. All boys were filthy except for one, his name was Alejandro. Me and him communicated through emotion while the others argued in spanish. Alejandro repeated "Salir de mi esquina!" several times that first night, being so afraid of the other El Salvadorian boys that he thought of as strangers. I stayed quiet throughout the darkness. The moonlight beamed through the extremely small cracked window and shrouded a perfect square on the floor. The dust floated freely through the ray of glowing light, "More freely than I will ever be.", I thought. I had no clue how I got there, everything happened so fast. Big arms, guns, and masks strobed through my mind.

The rising sun painted a horror scene, we all started arguing over why we were taken here. I told the five boys not to touch the guns that rested on the green cargo box in the corner but they didn't understand me. We needed to remain calm in fear that the men would come back to punish us for being loud. I stared for hours into the fissures in the ceiling and walls, trying to make up pictures of animals like tigers and elephants that I had once seen in the zoo back in Chicago. But I knew I would never see home again, I thought surely I would die by the hands of these mysterious men. All I wanted to do was take a vacation with my Daddy.

I'd guess it was about noon when the first two men came in, they served us rice and dirty water for lunch. They were talking to the boys, but I couldn't understand a word. A couple of boys started crying; I didn't know their names, I only knew Alejandro's name. The abductors pointed to the guns and showed the kids the mechanics; I started to panic. They started talking to me and me not speaking their language just frustrated them. Once they realized that I spoke English, they left and brought back a bigger man. The man spoke two words to me before the sound of a blade sliced the air and he dropped dead. His eyes rolled to the back of his cold lifeless skull. A bullet hole steamed between his eyebrows. Other men burst in and we all started screeching. They calmed us down one-by-one. One of the men spoke to me in an angelic, soft, heavily accented voice and said "You're American?". I nodded and then he told me that I was kidnapped by rebels because I was American. The man lit a cigar, and within seconds my security rushed back to me.

I waved to Alejandro, I saw through his eyes and felt the emotion of all those tortured little souls. I just wanted a vacation, but the kids in San Salvador don't get vacations, so why should I?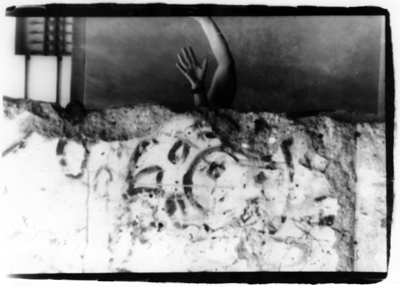 © Yara K., Bethesda, MD