The Downfall
March 14, 2012
"The mission is planned. The target is detected. Our objective is clear."
I was just one of the 23 Seals on board. We were heading to Abbottabad, a small Afghan town in the heart of the run down country. For years now our country and many others have known the power of the terrorist group known as Al Qaeda, and ever since September 11, 2001, our nation has stood our ground, but now it's our turn to attack. Our target is the leader of Al Qaeda himself, Osama Bin Laden.
My name is Jason but my team calls me Hammerhead. The rest of my team consists of Iceman, Maverick, Tank, Beauty, Blood, Butch, Crow, Eagle, Lucky, Axle, Lieutenant Moore, and my best buddy Cyclone. Us and 12 others are what is known as Seal Team 6, the most elite military group in the world. My 2 years of training for Seal Team 6 made my basic army training look like a playground. From suicide diving to tree curls, from holding my breath for two full minutes without releasing a bubble to skydiving into a random desert, nothing is as brutal.
I was chosen by the military to try out for Team 6, and no one knew about my selection, not my former commander, not even the president. It was a six month training course and 9 out of ten troops dropped out, and the remaining 1/10 turn into the most fit and built men in the world. Though, that is not what matters. 90% of being in the Seals is about your mental strength, and this mission will test us to our full ability.
We were boarding the Blackhawk that would take us to the compound where Osama was when we got a call from the president saying "Boys I just wanted to wish you luck and remember, your mission is to kill not to capture." On our way to Abbottabad, the boys were loading their guns and adjusting their night vision goggles. As we saw a spotlight, we ducked into a tall and rigid valley. In exactly forty minutes, we would be at the compound. At this point we were all cracking jokes because Lt. Moore always told us that a good mind set is the best way to go into a mission. For the last month or so, we were told Osama was going to have a group of 10 year olds on his hands, and at this point, I totally agree.
Thirty minutes later, the compound was in sight. We packed our weapons, readied our gear, and prepared for landing. A few minutes later, we were dropping down the rope when we heard a thunderous noise behind us. The other Blackhawk had crashed. Everyone on board was safe except for Rags, the pilot.
Even though we had lost a soldier, our attack squad was still at full force. Team two stayed behind and surrounded the house to prevent an escape. We scaled the 18 foot wall and stormed the three story compound. We went up the stairs in leapfrog form, moving the man from the back to the front so our back is watched at all times. We only ran into three soldiers and with one bullet into each, they dropped.
On the third and final floor, Osama and his son Khalid scamper into a room, and locked the door. We were forced to plant a charge on the door and blow it open. Inside the room, Osama, Khalid, and several women were in the room. One of the women was being held I front of Osama with a shotgun. I fired two bullets and Cyclone fired one. The woman who was one of Osama's many wives, was dead. The others were captured. Finally, me, lieutenant Moore, Cyclone, and Axle examined the remaining body which had a been hit in the center of the skull and directly through the heart. He was dead. More than ten years of terrorism were over. Osama Bin laden was no more.
Our nation and many others celebrated the very next day, everyone except the 24 men involved. We were aboard the USS Carl Vinson for Osama's burial at sea. Me and my entire squad, including President Barack Obama, stood on the deck of that ship to watch in utter silence as the head of Al Qaeda was lowered into the North Arabian Sea.
No one won the Medal of Honor that day, but we won something bigger. We won the safety and unity of our nation, and that is what we will continue to do.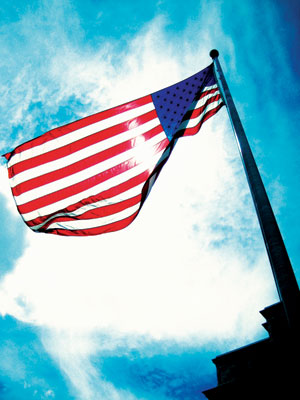 © Seita O., Palatine, IL