Another Lifeless Body
January 7, 2012
I was visiting Japan to surprise my fiance, it had been three weeks since I had seen him and it was killing me to be so far apart from him.
"You're coming?" he asked me when I called him.
"Yes my love, I miss you so much, I need you to be by my side again."
"Alright then, I'll pick you up from the airport." he told me.
That was the last joyful conversation we ever had. As I landed into the Sendai Airport, I was suddenly filled with butterflies, I was going to see the love of my life again! I walked around inside of the airport, and realized after a while that I was lost. Where was Daniel? Suddenly a man ran past me and pushed me to the ground, he was shouting something in Japanese that I couldn't understand, but the only thing I could recognize was the expression he had on his face... fear... As I got back up, people started rushing out of the airport quickly. What was going on? Where was Daniel? And then I heard it. I looked out of a window that was next to me, and saw the ocean. How could that be? The ocean was fifteen miles away. As the seconds passed, the ocean seemed to be getting closer and closer to me. It was a tsunami. That was when the fear started to set in, I needed to get out of here now. Where was Daniel? I was running all over the airport looking for him, calling him on my cellphone, but when I glanced at the screen, it said I had no signal.
"Amelia! Amelia I'm here!"
Someone was calling my name, and as I turned around, I saw Daniel.
"Daniel!" I shouted at the top of my lungs.
When Daniel finally reached me, he held me tightly in his arms. I was terrified, and I could tell that he was too. He wouldn't let go.
"Daniel, we have to get out of here, there is a giant tsunami coming our way, let's go. Where's the car?" I asked him.
"Gone." he said.
It took me a minute to think of that one word before I finally understood what he meant.
He sighed.
"Someone took it while I was looking for you. I'm so sorry."
I suddenly stopped breathing. We weren't going to get out.
"I love you," he told me.
There was no time to fight about our lives, all I, or rather we, could do was just wait and hold each other one last time before death could reach us.
"I love you too Daniel," I told him, looking into his eyes.
As we gave each other one last kiss, I could here the glass of the airport windows break, I was too scared to look. At that moment, all I saw, breathed, and felt was Daniel. Then, the world went blank...
"Are you okay? Can you hear me?" I heard someone say. A bright light was in my face, it burned like crazy. What happened? Then it all came rushing back to me. My arrival, the fear, our kiss, and the airport windows shattering. I heard the voice muttering something in Japanese.
"Can you hear me?" they asked again.
"Daniel?" I responded.
When I finally opened my eyes, I saw two men hovering above me, one of them with their fingers on my neck, checking my pulse. "Where am I?" I asked. Then, almost immediately, they both put me on a stretcher and moved on to a woman who was laying down next to me, doing their best to resuscitate her. I looked at the body next to them, it was Daniel's. "DANIEL! DANIEL! WAKE UP, I NEED YOU! PLEASE DON'T LEAVE ME, WAKE UP!" I shouted like a mad woman. An officer held me down, and told me to shush. When I calmed down, I looked around and saw a swarm of bodies surrounding me. Some laying on the ground doing their best to stay alive, others who had given up and had relatives grieving for their deaths, and some who had no one there to grieve for them, just another body. Salty tears started to form on my waterline, this was a whole new world for me, and the only person I wanted to be with right now was Daniel. I was lost in a foreign country with nothing to do and nowhere to go... I might as well have been just another lifeless body.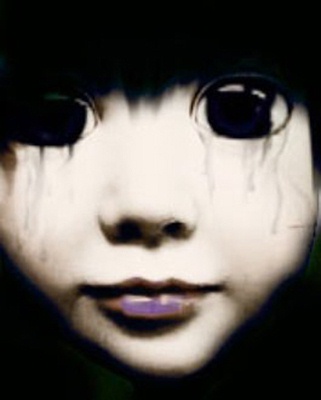 © Stephanie C., Gaithersburg, MD