I Have Lived A Thousand Years : Prequel
December 8, 2011
Somorja, winter, 1941
We are the happiest family all together no one to bother us or take anything from us. It is Mommy, Daddy, Bubi, and me, Elli. It is summer vacation so our family often go's on vacations together to many different places. Daddy is very adventurous; he likes to take us to places where we can learn at the same time as having fun. Right now we are in Budapest looking at new schools for Bubi. One day I wish to go to this beautiful school in Budapest. We head home since this is the school Bubi has decided on attending.
At home I help Mommy knead the bread for supper you can smell the other loaf we started before hand cooking in the oven. Then I sit down to start another poem, but then the phone rings. Bubi answers it. It is our good friends the Rovines who we invited over for supper. They arrive, and then we all sit down to dinner. At the dinner table, I read a prayer from the prayer booklet that I received for my birthday. After supper Daddy announces that we are going to America to visit our Uncle in New York. I am so excited.
"When are we going," I ask.
"In two days," he replies.
Then Bubi and I are excused from the dinner table to go pack for New York. We are on a plane leaving to go see our Uncle.
Two Weeks Later…
We are home from New York and I had a great time. I begin to write a poem of my adventures in New York.
The war has started here in Somorja and it is a sad place around here. People have lost money and stores. We are okay though we will get through it together. Mommy hears that some Jewish people are being taken in, so she suggests we go in to hiding…
One Week Later…

We go into hiding today so I hope everything will be safe for us there in the attic above office work stations. I am very scared because I don't know what it will be like in that cold, dark place. Mommy tells me that we cannot bring suitcases so I have to bring as much stuff that I can in my back pack.

We walk to the office buildings and a woman shows us where we are going to be hiding. Many Jews have gone into hiding and now we are among all of those people. It is a small room so I sleep at one corner, Bubi sleeps at the other, and Mommy and Daddy sleep at the other.

We have been here for about three weeks now and everything is going well. I hope the future will be even better.
Another Four days later…
I am sitting on the floor writing in my poem book that I love more than anything. It is silent in the house in till there is a hard long knock at the door. Daddy answers it will caution because it is not the same knock the young lady does when she brings us food. When Daddy answers it my face goes blank. Germans….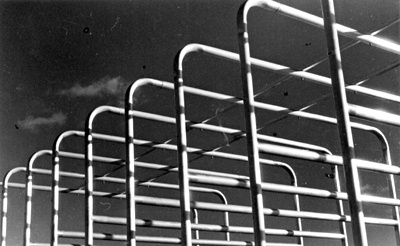 © Steve S., Marblehead, MA