Bonfire Plague: The Salem Witch Trials
October 13, 2011
I take a deep breath and open the heavy wood doors of Judge Jonathan Corwin's home. I've heard it coined "The Witch House" by the people of Salem. Not surprising, considering that many innocent women are put to death in this evil place. I've heard screams, yells, cries of, "No, no, not me, please," spill from this house. Many never come out alive. I can almost hear the whispers of Bridget Bishop, killed June 10th seeping from the silent, unmoving walls. Or maybe it is Rebecca Nurse, hanged August 19th, pleading "It wasn't me, it wasn't me."

I was snapped out of my trance, startled by a sharp voice.
"Welcome, Mister Sewall," A voice beckons from a corner in the great entry hall of the house. "Are you ready to find these traitors guilty of their horrible crimes?" Wincing, I turn towards the speaker, hating just the thought of my gruesome part in the Salem Witch Trials of 1962. I am ashamed and almost horrified at myself. But I can never repeat those thoughts to anyone in the town of Salem, Massachusetts. A plague is spreading in Salem, one of fear and hatred. These trials that I take part in, that I judge, are adding to the flames, creating a bonfire. If I oppose the executions of innocent people, then I will be executed.

"Yes, of course," I reply, concealing my abhorrence. "Let us begin with the trial."

I turned on my heel and entered the main room, facing Jonathan Corwin and John Hathorne. An erie silence fills the room, as if the world knows that someone will die. Onlookers crowd around the perimeter, jostling and pushing to get a better view. Of what, I did not know. In the center of the room, a young woman sits dejectedly, sobbing silently. Her hands are cruelly tied to the floor, pinning her to the ground. She is the "witch," the accused.

I pull out the huge wooden chair and sit down, nodding to my fellow judges. With that, the trial began. Question after question were asked of the young woman, and again and again she shakes her head vehemently and protests "I did not do it. It was not me." Her cries get louder and more desperate as the trial went on. I know that there is nothing I can do. She is helpless, and her fate is determined from the moment she entered this court room: she will be executed.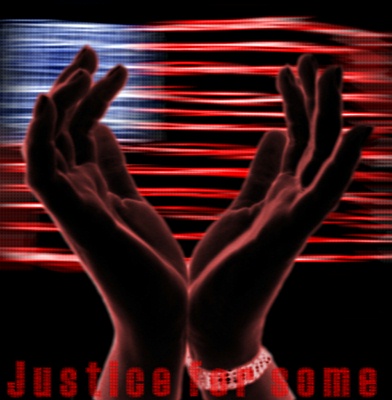 © Miranda R., Wyoming, MI