Westwood
March 8, 2011
Smoke filled the remnants of little Al Westwood's living room. "Why did this happen mum?"
"It's Called the 1940's son, and its scary."
Al stumbled his way to the dust-covered cabinet to switch on the radio.The sirens of the fire brigade moaned louder and louder as they drew near. Al was concerned, "What are we gonna do now mum?"
"Just Be Thankful for our fly boys stopping most of those planes."
"It's warmed up, Churchill's on." Al and his mother sat in their rubble filled room and listened to the hopeful words of their leader over the roaring fire cast on London.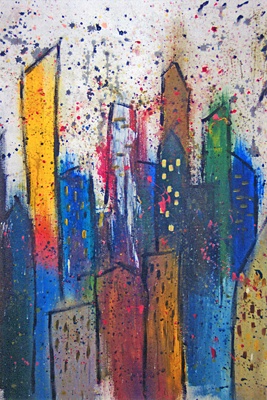 © Chase C., Centerville, OH