Rotterdam, 1940
February 15, 2011
14 May 1940; Rotterdam, the Netherlands
I was happily swinging in the playground near our house, completely naive to the world, when I heard my mother's stern voice, "Jenny, come inside the house-- right now!"
I jumped to my feet, and ran towards my small house, the cool breeze in my face, and walked in. I saw my mother and father crouched near the radio, listening to a man talking fluently in Dutch. The expression on their face was obvious - they were completely and utterly frightened. I sat next to my mom. The man on the radio was talking about a German bombing. Now, I was scared for my life. I mean, what if I died? Would I go to heaven? Or what really would happen to me? I prayed to God that my family and I would be safe.
My mother, who shoved a burlap bag at me, briefly interrupted my thoughts. I peeked inside the bag - it was filled with clothes. This only made me more and more nervous. I glanced through the window, anxiously, praying this. Nazis had already occupied Poland, Denmark, and Austria, as I heard. But the question was-- Why? Why would they do such a terrible thing? They could kill so many people, including little harmless children, like me. And I'm only 13 years old!
As I was holding myself with my arms, I noticed goose bumps along my arms, inch by inch, and felt the strangest sensation down my spine. I looked around, everything started to shake, the floor started to rumble. My mother grabbed me, and buried me in her lap. All of a sudden, the ceiling just fell. It was horrifying. I looked up, and saw planes in the sky, the bombs dropping on more helpless and innocent men and women. I looked at my arms, they were filled with rubble. My hair looked as white as snow due to the dust, which had covered my usually dark brown hair. My mother grabbed my hand, and we started toward the streets. It was terrifying, rubble everywhere, people dead on the street, buildings burning to the ground. That was the sight that greeted us. Just 3 or 4 hours ago, it was a happy place, full of life and happiness, now it was just like hell.
We started to head for the beach - nearly everyone was. It was shelter, away from the bombings. As I was running, I saw a man, he was moaning, half covered in rubble, lying on the street. Everything inside of me wanted to stop and help the poor being, but the force of my mother tugging at my hand overpowered that desire. I looked at her, and left the man behind, because the expression of her face was terrified, scaring me even more. We winded through the streets I once knew so well, now unintelligible from the rubble everywhere, heaps of dead people on street-corners, the burning buildings, and the noise of bombs going off every minute. Everywhere I looked, I saw things were burning. I started to wonder how my mother could find her way around our town given its current state.
Many people were running in the same direction we were. They were indeed a strange sight – with fear plastered over their faces, their clothes torn and dirty, and hair matted with dirt and debris. As we reached the beach, we saw that the Red Cross people were already there. They had built makeshift shelters with tree branches for all the people that had arrived. The ache in my ears was unbearable from the sound of the rain-like bombs falling. I was sure I would be deaf soon. But after what seemed like hours, I heard the sound of utter silence. I crept out of my shelter, and looked up at the sky.The debris in the air made it virtually impossible to see anything in sight. I squinted, and in about a minute, I saw the German planes flying into the horizon. It was so disturbing, yet I felt myself calming down, knowing that they wouldn't come back again, at least not for now. I got up, and knew that I must have survived for a reason. My family and I started to look for a place to stay as our house was bombed out. My mother and father decided that we would sail to Sweden, where there was no war whatsoever. The ship is coming in a week. I am so excited.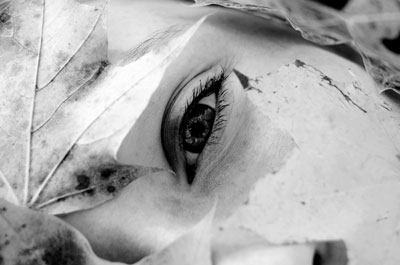 © Michelle K., Vancouver, WA