Pushing the Edge of the Envelope
February 15, 2011
It all started when my father took me up in a P-51 Mustang when I was 13. From that day on I knew I was going to be a pilot. The only thing that I didn't know was that I was going to be a test pilot, pushing the edge of the envelope.

Then in 1954 Tony, an air force colonel, hired me after looking at my record.

He said," Tommy, I want you to test the Douglas D-558-2 Skyrocket."

I replied," Tony, I need to see the plane first and I need my friend, George."

The next day I got to see the aircraft on the test platform. After that I went to the hanger and my friend George greeted me,"Hey, how do you like the plane?"

"It looks good, but just how fast does it go?"

"I'm not entirely sure."

"I guess I'll just have to push the edge of the envelope."

"You better get your rest for tomorrow, Tommy."



In flame retardent suits, I climbed into the Skyrocket ready to go. I closed the hatch, started the engine and taxied to the runway. TAKEOFF! The climb up to 15,000 ft., 20,000 ft., finally at 30,000 ft. and ready to go mach 1. Mach 1," OK, I'm going to try for mach 2."

The crackle of the radio and then the reply," First tell me how the plane is mandling."

" Relax Tony, everything is normal."

" Punch it!"

Almost at mach 2, the plane started to wabble. At mach 2," She is getting unstable, I'm bringing her in."

Back at the hanger I told them that I broke mach 2 and made a new record. Later that night there was a huge party. I knew I was at the top and from then on I would keep it that way.

Today, at the age of 93, I'm to old to fly a plane but my son, my grandson and even my great grandsonare all test pilots.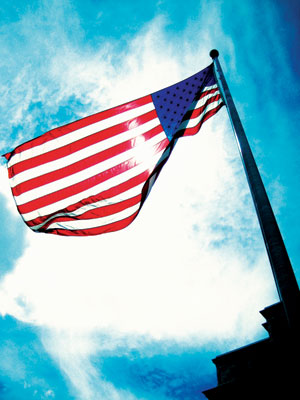 © Seita O., Palatine, IL