O Pilot What What Have You Done
October 6, 2010
He was my best friend, my ally, my rival, my pushing force. He was gone now, died in a plane crash of his own doing. Joe was the one I could trust with all my secrets, and with all my pains. He flew his single engine into the building and took one man's life along with himself in his wake. If i were in Joe's place would he say thie same thing about me? Would he even believe I had flown into a building. We had our subtle diferences but we made it though. His family and I were close and his wife and his son and all the people that cared for him knew nothing of his thoughts when he got in the cockpit of that plane. He was a broken man, but he always told me a little duct tape could heal his cracks, but I always knew he was a lier. He had been losing his contempt state of mind, and had been suffering for it with his health. He was decaying like a tree, but only to become a renewed person if he had fought for his life, if he had confided in me to help him. I was his Farnese and yet he still forgot to lay the rest of his world upon my shoulders.


When we were a mere 20 years old we shared many memories: crazy parties, college tests, pilot exams. I remember him once telling me that one day, we would go out in a bang. I guess he got his wish, dying in that heated cockpit of flames, debris falling upon his head, and crushing him. There was no other way he would have liked to go, and still it was not his time. Now where would he be when I needed a friend other than my own wife to confide in; where would I find such a valiant man who could be so caring, and so justful, and so reliable, yet so stern on his own beliefs. He was the only person that could see the world through others eyes yet keep his own head in its proper place.


I may not know the pain of the familys of both who died in the crash, but I knew the pain of knowing that my comrade, my friend, my brother, giving up his own life becuase of his mental decline. All the scrutiny of the news claming that he was a terrorist, and all the perlustration of people of all faiths had put upon his grave it was all a lie. Yes he had been going through the daily toils of life; yes he did act gravely. No he was not a man of foolish thought to go to such an extreme as killing others for his own beliefs. Joseph was all about the scare factor, how much fear you could make a person feel before they gave in, and that is what I believe he did. In this final act to acheive justice he caused a severe crime. Murder is what his grave is charged for, and is what most will rmember him for, but not I. I know better, for I will remember him till the day I die as my hero, my saving grace form the hydra, my friend.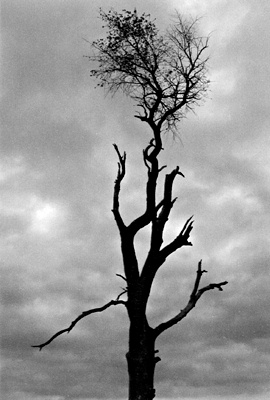 © Cassie H., Carmi, IL