The Identity
September 28, 2010
I looked into her blue innocent eyes. They were wet with tears. She was shaking.
I pressed the knife against her throat. Always go for the throat. If the stabbing doesn't kill them, then they bleed. I pulled my coat tighter around me, the cold London air bit into me like a wild animal. I found myself telling this girl everything.
"It all started with the rejections. See, I was dating this wonderful woman. Oh, she was wonderful. I gave her everything, and she gave it all away. I got so angry, my anger burned like a fire in me. It was an accident I swear. I hadn't meant to hit her head that hard. But looking down into her cold dead eyes, it gave me a sense of victory. She had paid for her crimes. Once that started it could never stop."
I finished talking, and watched her innocent face become more scared by the minute. This one had only rejected me a month ago. I was too old she said. I came sometimes to her father's barbershop, and for the last four years I had watched her grow up. Then I really looked at her. She was only nineteen, was I really going to kill a woman so young? Taking that, she was only a girl really. I looked up and down the dark and cold alleyway, lined with rubbish. She screamed, and the noise tore up the alleyway. I pushed her against the wall, and my knife was still against her throat. But I could hear the coppers coming. Their horses hooves where clapping against the cobbled pavements. Their loud voices ripping the silence of night. I only had a few minutes before the coppers got here. It was now or never.
I turned and ran, leaving the girl in the alleyway. I ran up a flight of stairs, to a rooftop. I looked down below to see the girl trying to give my description to the police. They would never find me. I pulled the black mask from my face. The people of London must never know, that I, the Lord mayor was Jack The Ripper.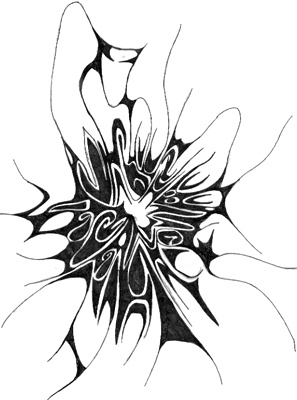 © Ansley F., Tifton, GA