Amaya's Sunset
July 12, 2010
She stood at the edge of the cliff
in her yellow duck footsies pajamas, wishing she could fly. She was tired of living in a horse stall, of the stench of misery mixed with stale porridge, of having nothing to hope for.
She wanted to go home. Loneliness tugged at her heart like the teeth of a tiger. She missed her family—her mom's hot soba, the calm sound of her father's voice, even her older brother's mischievous tricks.
Shikata ga nai. It cannot be helped. That is what her parents said when they last saw her—
"Amaya! Mama says to come help us cook kayu," Momo grinned, wiggling her eyebrows until Amaya laughed.
"Porridge again, huh?" Amaya groaned, linking arms with Momo as they walked back to the horse stall that was kitchen, bedroom, and home.
*


*


*
When Amaya and Momo sauntered into the stall, Mother Ito was bending over the steaming pot of porridge, muttering to herself.
"Ran out of salt again," she grumbled.
Amaya and Momo groaned, then helped ladle the porridge into red lacquered bowls.
They sat down on the floor for dinner and started eating quietly. In the silence, there was only the sound of spoon against bowl, and the feel of hot soup in cold stomachs.
"I got a letter from John today," Amaya blurted. "He's in Germany."
"What's he doing there?" asked Momo. "Anything exciting?"
Amaya reached for the wooden box where she kept her brother's letters. As she opened the box, she could almost smell him.
"He says," Amaya began in a quiet voice as she unfolded the letter, "'As I walked toward Dachau, the road was covered in snow. What struck me were these lumps in the ground near the road. I assumed they were boulders, but as I brushed the snow off one of them, I discovered they were people who had frozen in the cold by the side of the road. They must have been shot, or maybe they curled up to rest and froze to death.'"
Everyone was silent as Amaya gently folded the letter and tucked it away in her wooden box.
"Those poor people," Momo whispered.
Mother Ito wiped a tear from her eye. "Give me your hands girls."
Father Ito sat in silence with his hands around his porridge bowl, but even Amaya could tell he was moved.
As everyone clasped hands, Amaya felt a current of warmth vibrate through her stomach.
At least we're together, she thought as she looked at the sky. And for some reason that night, the sunset was even more beautiful.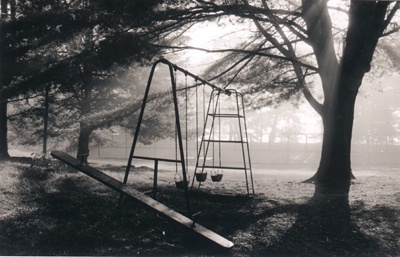 © Steven S., Marblehead, MA