Alice
July 6, 2010
March 3, 1903

Today I write the first few words in the book filled with empty pages that my mom bought me for my tenth birthday. Mom has warned me not to show anyone the inside of this book; she says that the world is not ready to read the words I scribble on the once blank sheets.
But for now it is time to rest I start milk delivery tomorrow,
Goodnight.
Marc, 5, 1903

Today was my second day of milk delivery and it is hard. I must wake at first light and prepare my bicycle; once my bicycle is clean I collect the freshly gathered milk from my youngest brother William, who has recently learned to milk a cow on his own. After I have my cartons of milk in my bag I ride my bicycle to each house that surrounds my own and set a carton of milk on the steps. After all that work I head off to school to work some more.
The sun has set and supper is prepared,
Goodnight.
March 8, 1903

My oldest sister Ruth has finished school today and is now supporting the family by making automobiles. She starts working in three days. I am happy because she will not be home when I come home from school so she will be unable to watch my every move and criticize everything I do. Because I am only ten, I have four more years of school before I am forced to do a boring job each day and give my earnings to the family. I want to do something amazing with my life I want people to recognize my voice.
It is time for piano lessons I will write again soon,
Goodbye.
Marc, 10, 1903

Our family is so big there are seven children in my home

Ruth(oldest) 15, James(second oldest) 12, Alice(me)10, Anna(my twin sister)10,William(annoying)9,Walter (cutie)6, Dorothy(baby) 12 weeks.
Sometimes having so many people in a household can cause a great amount of stress.
Especially my twin sister Anna she is under the assumption that just because we are twins, we cannot just as well be different so she insists on copying everything I do. The time has come to rest,
Goodnight.
March 12, 1903

Tomorrow my mother is having guests for dinner. It is my turn to entertain; I have no choice but to play the piano, Unlike Ruth who was born with the voice of an angel. When it is her turn to entertain, the guests cheer as she bursts into beautiful song, when I am sitting at the piano the guests simply pretend to be slightly entertained.
I must continue to practice the time to master the song I have been assigned to is short.
Goodbye.
March 13, 1903

My attempt to entertain the guests was a failure. After a few moments of hopeless wrong notes Ruth came to my rescue with a song she had learned at church. The only flaw in this perfect day was the saddening fact that Ruth got the pennies I was suppose to earn. Now I have to wait for six more parties in order to get a second chance at entertaining.
It is time to eat supper so I will write as soon as I get a short amount of time to myself.
March 16, 1903

Finally Saturday, a day where chores are few and play time is abundant. After my brief morning chores I went to the market to spend the week's earnings. At the end of the day I have a brand new pen with which I am writing. Saturday is a day with little action so I have written all I can think of for today.
Goodbye.
March 18, 1903

It is Monday. Monday is a day to work with little time to play. Monday is a day to make up for all the playing done on Saturday and all the resting done on Sabbath day. At this time I am suppose to be asleep, the moon is high in the sky and my brothers and sisters are sleeping. I am afraid that I Hear the pitter patter of feet approaching my sleeping quarters.
Goodnight.
March 21, 1903

Today William did not wake up to milk the cows so I was lucky enough to be able to skip my daily deliveries for today. At school I was told to write a poem about nature and here is what I came up with:
Summer
The sky is a lovely blue
The grass is a marvelous green
The sun shines on me and on you
As we play the whole summer day through
Time to take singing lessons, mother said I might find a hidden talent in my voice not yet to be discovered.
Goodbye.
March 24, 1903
My heart aches with an intensity as high as the blue sky. Never again will I laugh, never again will I smile. My grandmother died today, she was as sweet as sugar and as caring as a mother cat. But now she is watching us with sparkling eyes, as she dances within the gates of heaven. I am attending her funeral in two days so do not expect to hear from this broken child again soon.
March 24, 1919
I have found my old journal inside my old desk. The last time I written in it was sixteen years ago today.
I wish I could go back in time and tell the Alice that was little and small to continue to write in this book filled with empty pages. If she had continued to write the story of her life this book would no longer be empty. This book would be filled with the story of success.
March 27, 1919

Dearest Alice,
After your grandmother died you went on with your singing lessons and once it was time for her funeral you sang for her and I am sure she heard it. You continued to find peace in the songs that you sung and soon you were asked to sing the songs in a famous theatrical production. By the age of nineteen you were famous and your voice was recognized by everyone in America. At the age of twenty one you decided to sing with your sister Anna. You and she were known as the angels of song.
Now you have settled down and you have four children:
Raymond, Harold, Joan, and baby Juliet.
You entertain all the souls in the country and your dreams have come true.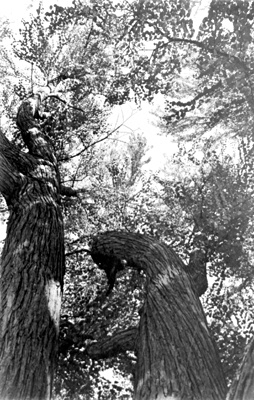 © Tim K., Marblehead, MA