"Harms"
March 8, 2010
Chapter 1

World War II; a series of bombings and destruction in Germany where Europe had its hands full with Hitler and the grief he was causing. These were the times of dictation in Germany. The fighting and massacres were so bad that many families and individuals fled to different neighboring countries to escape the enlistment of the fathers and boys.
•••••

Adam and Heidi Harms had just recently escaped Germany and were bound for the neighboring country of Poland to try and escape the draft of the soon-to-be father. Adam and Heidi are both natives born German who had gotten married about a year before leaving their home country. Adam and Heidi had found one of the last transports out of the country and they were leaving their old life behind

"Honey," Heidi whispered to her husband, "I can feel the baby kick."

She smiled and slid her hand over her belly. Heidi was about three weeks from delivery and the only thing that she could think of was how she is going to find a midwife in time for the delivery. Her husband then returned the smile and put his hand on top of her hand on her belly. He leaned in to kiss but she turned away.

"What's wrong my sweet?" asked Adam, "Did I do something?"

She turned towards him and responded, "You didn't do anything, but are you sure this is the best thing for our child?"

"Of course this is the best thing for our child," Adam said in reassurance, "I think it would be better for our child to grow up with a father, don't you?"

Heidi looked down to her belly as if she wanted her unborn child's input on the conversation. Heidi looked up and said to her husband, "Our child should have both of its parents in its live. No matter what."

They both smiled and Adam tried to kiss her again. She welcomed him with open arms and they kissed while on the back of a truck on their way to where ever the wind took them.
•••••

As Hitler's reign of terror continued to scare the Jewish people, many families poured out of Germany and into other, safer, parts of Europe. Some families even emigrated from Europe all together and left for the United States or other parts of the Americas. Most of the families that moved were Jewish and they were trying to escape the death and despair that lay in wait for them in the ghettos and concentration camps. Other families left because they wanted to remove their families from the violence. They wanted to keep their children alive.
•••••

Adam and Heidi had ended up settling in the capital of Poland, Warsaw. It was a hustling and bustling town and city, but it was a great place to raise a family. As soon as they settled down, Heidi went into labor and gave birth to their first son in their new apartment. His name was Richard and Heidi and Adam ended up giving birth to two more children, Klaus and Stephen.

Two of the three children got married to their childhood sweet heart at around the age of eighteen. Klaus got married to Carolin at the age of seventeen, the couple ended up living close to home in Gdansk, Poland. Stephen had married Gertrude at the age of nineteen; they also ended up living closer to home in Wroclaw, Poland. Richard ended up not marring in Poland because he wanted to travel. As a child, Richard was highly fascinated with the airplane and the cruise liner, he just wanted to travel. So, Richard asked his parents for something obscure.

"Mom, dad, I want to go to Aruba," said young Richard at the age of seventeen.

At first his parents looked at him perplexed. Adam was willing to let his child go across the Atlantic Ocean and be one of the first to populate an isolated island, but Heidi threw a fit.

"What?!?" was Heidi's first response, "Why would you want to leave this country? We took a huge risk bringing you to this country during the war, why do you want to throw your old life away?"

Richard collected himself after being bombarded with a series of questions all meaning the same thing. "I want to leave for a change," responded Richard, "I want to be like you and dad, leaving with nothing but a bag full of clothes and head out for a new life somewhere else."

Heidi understood now, her son wanted to explore and become something new. Her son wanted to see new people and wanted to break out of the social norms. Heidi, now understanding this rite of passage, permitted her son to leave and probably never come back.

A few days later, Richard boarded the S.S. Vlanderblust bound to Aruba. Richard later became one of the first one hundred percent German individual to populate Aruba. His mother wept and his father cheered. His parents celebrated his coming of age and of his leaving of the nest while Richard celebrated the new possibilities and adventures.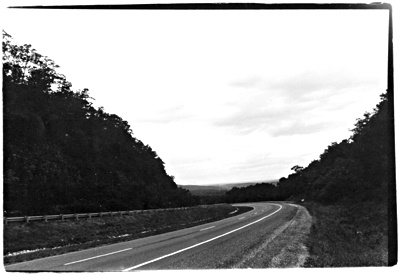 © Courtney R., Great Falls, VA