The End
March 3, 2010
It had started as a typical Russian boy's day. Muttle, a 12 year old Jewish kid, had woke up long before the suns rays stretched over the horizon and fed the extremely fat pigs and loudly squawking chickens. He took a 4 mile walk, from Farshtinker, to the nearest river carrying two empty buckets. Later he took the 4 mile walk back only this time he was carrying two buckets filled with water so Trajab, his barley one year old baby brother, could take a bath. When he got home his mother was making some breakfast. "What are you doing mom?" Muttle asked.
"I'm just scrambling some eggs for Trajab," his mother replied. Muttle still remembered the day his dad had brought home the chickens. For days his mother complained about all of the disgusting bugs and feathers, but when she discovered that Trajab adored the eggs she stopped. Trajab was a little jealous of Trajab. Sometimes Muttle wished that his parents gave him half the attention they gave Trajab. That's when he noticed the small strips of paper just barley poking out of his mom's pocket.
"What are those?" Muttle questioned.
"What are what?" his mother replied while her hand very slowly slid down her side and pushed the small strips of paper deep into her pocket. She was really going to play that dam game with him! FINE! He would play along and win. He angrily reached into his mothers pocket and grabbed the strips of paper. Muttle studied the paper. They were tickets!
"What are these?!" Muttle yelled waving the tickets in front of his mothers face. His mother broke down crying.
"I… I just thou… thought it wou… would be best for the… family if… IF WE MOVED TO AMERICA!" his mother cried, the last part coming out as a wale. His mother balled her tiny eyes out.
"WHAT! What about our life here! What about our friends and our pets and… and our life! I can't believe this!" was all he could say. He couldn't believe this! Leave their friends and their friends and their life behind so they can leave for a place that he had just barely heard about. He looked at his mom's face. Her face was soaked with tears. Muttle couldn't take seeing her like that. For his and his mom's sake, he had to calm down. "Why?" he asked in a silent fading voice.
"The Tsar is having all Jewish cities burnt down and… and the residents slaughtered." she said through, hopefully, the last of her tears.
The sun was starting to go down when they heard screams coming from the tiny village. Muttle's family huddled in the front room as their dad very slowly opened the door. There was a loud pop and Muttle's dad went down with a gashing, blood filled, whole in his throat. His mother screamed and dropped to the ground forgetting she had been holding Trajab. She covered the hole with her hands to try and prevent him from bleeding to death. Trajab was already dead when his mom realized what she had done. A stream of blood was coming from where the rock had made contact with his head. Muttle looked forward and saw solders advancing towards his house. He turned to run into his house, but then he felt a sharp pain in his back and he went down. The last things he saw was his mother's horrified wet face, his dad's limp body, and blood, lots and lots of blood. Then everything went black.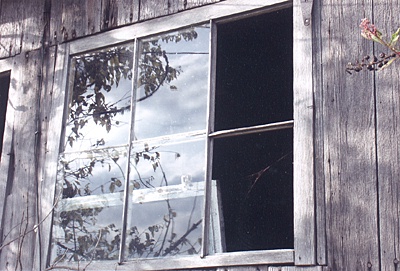 © Cassie H., Carmi, IL