Afflicted
February 13, 2010
Ann Putnam strutted past the red-painted bakery, the aromas of the fresh baked bread filled the air around her. Ahead was the old meetinghouse where the trial was to be held.
The sun stared down at Ann, baking her, as if to punish her for her evil deeds. Her boots crunched through the crystal snow. A horse-drawn carriage sped up as it passed. People shuffled away as she neared. The women mumbled gossip into each others' ears and a black cat darted into the woods so fast it was part of the wind.
Ann quickly finished her roll, leaving the last bite lingering on her tongue to savor the sweet, fluffy texture. Her fingers were covered in a sticky glaze from the coating of the treat.
Though it was cold, a bead of sweat tumbled down her neck and into her light blue bodice. She opened the door to the meetinghouse and took a step through the candle-lit entryway. The cedar-wood smell engulfed her. All her friends were accommodated in the front row of the house. Many townspeople had taken their seats. Ann wrung her hands, tightly. Rebecca Nurse sat in a chair facing the crowd. Her hair was mangled and sullied. Brown smudged spots covered her face and dress. Her wrists had shackles bounding them together.
The remaining people shuffled in and reserved their seats. A few worried and scared murmurs were audible over the footsteps. Most didn't say a word, as if they were afraid somebody would accuse them of witchcraft for doing so. Ann's heart thumped. Reverend Paris casually strolled in, took his place at the front of the room behind a large desk, and knocked a large rock against the desk, twice. "Rebecca Nurse, you have been charged with practicing witchcraft and torturing the young souls of these children, how do you plead?" He commanded.
"I am innocent." Rebecca said in a frail voice.
Ann Putnam and Abigail Williams dropped to the creaking floor, screaming and crying. The thrashed and clawed at the air, and wailed in pain. Ann Putnam Sr. rushed to her daughter's side and tried to calm her. The crowd gasped. The girls were as wild as lions.
Rebecca stared pitifully at the girls. Her gaze shifted to Abigail. In an instant, Abigail let out a blood curling scream, "She's biting me! Her specter is biting me!" and she dropped down to the ground and shook fiercely, kicking and grabbing at nothing. In the midst of thrashing about, she whacked Ann in the forehead with her elbow. Little black dots prickled Ann's vision, until everything was clouded over. Ann's head ached, and her arms were heavy. She submitted to a long sleep, bare of dreams.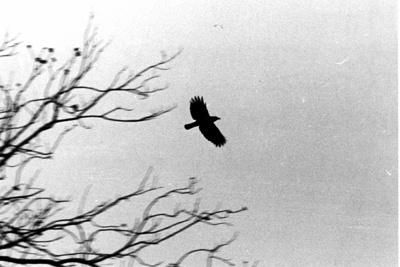 © Jacqueline T., Flowermound, TX