In God Do I Trust
February 6, 2010
America, land of the free and home of the brave, a country that has always been loyal to me and I to it. Which is why I beg this question, why do you accuse me of being a conspirator for the Nazi Party, where they replace bravery and freedom with fear and oppression? America is a place where one can have unlimited opportunities, even if you feel something is impossible due to the matter of poverty or competition. In contrast, the Nazi Party has turned Germany into a place where the word "hope" is little more than what is found in a child's fairytale. So why would even one person have the idea that I would want to be part of the corrupt and hope-crushing congregation that is Hitler's Germany?

I was born in America, but that is not why I'm American. I am an American because I adore and respect the democracy, liberty, and beauty of America. Not only do I adore our country, but I admire our leader as well. The president of the United States of America, Franklin D. Roosevelt, is a strong and brave leader. He cares for his country and does all he can to protect it. Franklin D. Roosevelt is my role model, and I always keep these words he said close at heart, "The only thing we have to fear is fear itself," which is why I'm not afraid of your accusations.

Although I loathe being accused of being a wretched conspirator of the Nazis, I cannot blame you for your assumptions. Even the best of people can give into the temptations of betrayal in times of war due to the desperateness of bribery and bitterness towards one's own country. I, however, would rather dwell in poverty than betray my own country. Also, I could never be bitter against a country that has done nothing immoral to me. I would never be disloyal to my beloved country.

After hearing my heart-felt testimony do you even dare doubt my truthfulness? Please try to open your eyes and no longer be blind to my patriotism. For being called a traitor to your country by your own brothers and sisters is a dreadfully painful thing. More painful than that though is being accused of even associating with the inhumane beings of the Nazi Party. I am, and forever will be, entirely American. Whether you believe me or not is your choice, but I have faith justice will see me through. In God is my trust.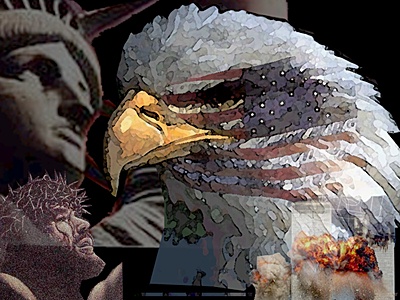 © Casey Rodkey, Lewis and Clark, MO