Assieme
December 23, 2009
Autumn seemed to arrive suddenly that year. The smell of wheat and freshly baked bread that usually filled the air during summer lessened, and was gradually replaced by that of freshly cut grass, and the sound of leaves crunching under foot. A smooth blend of ruby and azure was reflected in the young girl's eyes, as she gazed up at the sunrise. The wheat whispered around her, blending with her taupe hair and disguised her perfectly.
That fateful morning, Hazel Genovlio stretched, sat up, and immediately began to worry. Her heart was thumping loudly in her chest, as she stood up, and observed the scene around her. Grasshoppers bounded into the newly vacated land at her feet, a crimson ladybug crawled up her simple, cotton dress, and the sun lit up a magnificent panorama.
But though the sight was beautiful, Hazel couldn't help thinking it lacked one crucial detail. No small blonde head was bobbing up and down; no lighthearted giggle broke the silence that rang in her ears, mocking her. Dare she shout? Call for Bianca, in the hope her sister would hear? No, she did not, for she knew what fate would befall her if she was naive enough to try. And though she would've loved to make a din, if she did they would catch her. The black dogs of the night, the coldhearted beasts, the ones she feared already had her sister.
The German soldiers did not invade her village, nor (as their allies) did they attack. But they did patrol, and all around her village of Lucchetta their presence inflicted terror into the hearts of all. They carried weapons of many, and often recruited poor village men to join the battles on the eastern plain.
Hazel could still remember, on one warm summer's day some years before, standing on the train platform of San Vincento, and waving goodbye to the new soldier, Leonardo Genovlio. Her mother had cried into her lacy handkerchief, as she ushered her young children off the crowded platform, and Hazel cried out for her father. He turned, gave her a wry smile and boarded the train. That was the last she had ever seen of him.
Without his protection, home life had deteriorated. Her mother, it seemed, was very afraid. She barely left the house, and Hazel constantly had to sneak out by nightfall to steal food. Hazel didn't know why, but her mother always kept the curtains shut, and hid in the attic with Bianca whenever the Nazi's came past. Her father used to say war made people crazy, and Hazel now agree. While her mother and sister hid inside, Hazel began to conceal herself, out in the overgrown field her father had once tended too. It became a haven, a place she could be unaccompanied, but safe.
One morning, after spending the night in the field, Hazel came home to find her mother hiding in the shadows, waiting for her. Belladonna Genovlio, her face livid with fear, told her daughter to grab Bianca and go. She told her the house wasn't safe, but Hazel still wouldn't leave.
She pleaded, "They know my sweethearts, they know our secret! You must get away from here! Assieme, my daughters, assieme!"
When the door was pushed of its hinges, Hazel froze in the shadows, trying to tear her eyes away from the Nazi's as they aimed their guns, to ignore her mothers pleads that she was no longer Jewish…
She ran at the sound of the gun.
Together her mother had whispered assieme. Nine year old Hazel had carried her sister to the field at a sprint, and there they had stayed.
Assieme.
Lost in her memoirs, Hazel had momentarily forgotten her stress. However the lapse in her fears lasted barely a minute, and as the scene faded from her minds eye, she brushed a solitary tear from her cheek.
Her courage returned to her, as she heard a truck rumbling by the main road, the deep voices of German soldiers, and then high pitched screams of a young girl. Her heart seemed to freeze, but the burning anger at the Nazi's broke the ice. She turned her head and ran at the road, where the sight of her tiny sister being thrust into the back of the truck drove her beyond reason. As the truck fired up its engine and began to drive, Hazel leapt out onto the road and ran after it.
She saw the gun before she heard it, and managed to duck the lethal bullet, but it did not matter to her. All that mattered was her Bianca, and what they might do to her in Ravensbrük, where they took people to punish them. She sprinted up to the back of the truck, where the little girl was reaching through the wooden bars. She grabbed her hand, and tried to pull her free but the attempt was useless.
Bianca was screaming and all of a sudden the truck stopped. Fear gripped Hazel's heart, but she did not run. They had taken her parents from her, and she would never let them separate her from Bianca.
As the Nazi's hand grabbed her by the scruff of the neck, she could barely find the strength to struggle knowing her fate. He thrust her over the top of the bars, and into the back of the truck, where her four year old sister approached her at once, and the impact of hitting the hard floor was irrelevant to her, because Bianca's tiny mouth kissed her cheek to make it better. As Hazel pulled her into a tight hug, she whispered in her ear.
"Its all okay Bianca, you are not alone. Assieme, mon amore. Together."
And though she knew the pains they would soon face were unimaginable, for now they remained assieme.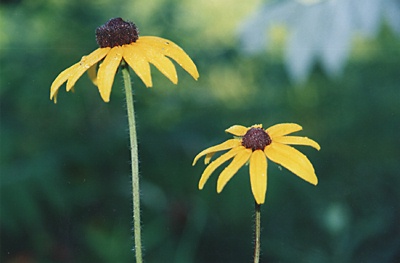 © Allison S., Eau Claire, WI