Charlotte San Claire 2
November 17, 2009
"Will, stop playing with Charlotte's dress. If my father catches you, he'll throw you out and Charlotte will be snatched up by some other man. Then you'll be very sorry." said Eliza once she stopped giggling.

Charlotte smiled and Will, although enchanted by her, teased, "Your father would never do that, Eliza. He respects my father and me too much. And besides Charlotte here couldn't get anyone besides myself and she'll be stuck a wall flower if I get removed."

Charlotte looked amused but there was a glint of anger in her eyes that no one noticed. She tried to hide it by batting her long lashes and asked innocently, "Will, Charlie, would you mind getting us some punch?"

Eagerly the two immediately rushed to get the girls some refreshments and Charlotte rolled her eyes dramatically. Eliza scooted closer to her best friend and Charlotte said, "I'm glad they're gone. I'm growing tired of Will's tireless teasing."

Eliza smiled and gently smoothed down her golden locks. Eliza Mayton was seen as an angelic beauty; she was innocent and pure and wholesome. She didn't envy Charlotte her looks, thus making her the only girl good enough to be her best friend. She smiled and said, "He only does that because he's obviously in love with you, Charlotte. Frankly I'm surprised he hasn't proposed to you yet. I don't know how he can let you go off to Canterbury without a ring on your finger."

Charlotte appraised the handsome William Bartlett, the heir to a wealthy man. He was everything that was expected of her and that's why Charlotte would never marry him. When, and if, she would say yes, she would do it because she wanted to, not because of duty. Will did not stir her heart, or make her giddy, or anything that she knew was a sign of pure unabridged love. He was simply a flirt.

"Will and I have an understanding. We both don't have any intentions of marrying one another." Charlotte said firmly. Eliza looked at Charlotte quite astounded and said, "But Charlotte, who will you then marry? Will talk some sense into this young lady here!"

Will very much intended to marry Charlotte and would not rest until he made her his wife. He envied all the other young men who watched her with admiring eyes, but naturally he could not hide the ardent passionate love fueled half by pride and foolishness and also by amazement. Will blandly said, "No Charlotte and I will not marry. We will settle for making romantic love to each other so that all the other foolish young men and women will stay away from us."

Eliza blushed and broke out into another fit of giggles but Charlotte was mesmerized by the handsome dark stranger speaking with her sisters and friends. She felt a draw towards him and stood up without realizing it. She did not know it, but her face had gotten pale and her palms slick. Will noticed the change and asked, alarmed, "What's the matter, Charlotte? Are you ill?"

Quite astounded at her sudden illness, he followed her gaze and said, "Perhaps we should speak to your sister."

He took her arm and lead her through the crowd. Once they were close enough, Charlotte heard the voice of the stranger and color flooded her cheeks and her eyes shone. His back was to her and yet he had such an effect on her.

She couldn't wait to meet him.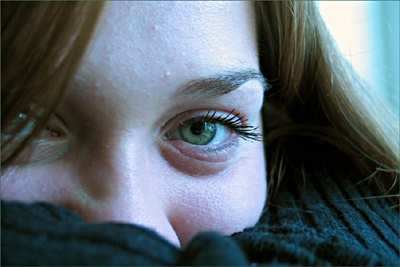 © Andrew M., Belleville, ON, Canada