All's Fair in Love and War
November 9, 2009
Emma Leigh heard the footfalls beat behind her on the forest path. Her breathing accelerated as she pushed aside twigs and branches of the trees from her face, which was damp with the misty drizzle and cold from fear. Her hair flew behind her and strands that blew in the slight wind stuck to the bridge of her nose and hindered her vision. She saw the churchyard ahead, with the ghostly tombstones shining marble white in the moon. She threw herself across the cemetery, and darted behind the church wall, pressing herself into the closest shadow. She could hear the voice of her pursuer, cursing that his prey had gotten away from him. She heard his footfalls fall away.
Her hand curled around the piece of parchment she had snatched out of her pursuer's bag. The exact location of the Union Army, addressed to James Longstreet, the Confederate general, was written in black ink as black as the heart of the traitor who penned it. She knew she had to find Colonel Chamberlain right away, but her instincts told her to stay hidden a little while longer.
Her instincts saved her life. She heard footsteps again, but she sensed that they were different this time. Breathe carefully, she told herself. She heard the steps die away. She was focusing on keeping her breathing even, when a hand clamped around her mouth, another around her neck. Her scream was muffled by the hand, yet it was still distinctly feminine.
"Darnit."
Emma recognized the voice instantly. Matthew Cole was a soldier who danced with her at the party last night, but what would he be doing out here?
She struggled against the hand, which instantly released its stranglehold on her neck. Her fingers stroked her now sore throat, but she was grateful to be alive.
"Sorry about that." Matthew rumpled his hair sheepishly. "Thought you were Peyton."
Emma didn't need explaining for that. James Peyton was the traitor whose letter she just intercepted. She had accomplished the mission Colonel sent her to do, but she still didn't feel right. Something was missing, she just knew it.
"What are you doing out here? Colonel's not worried is he?"
"No, but I was." His brown eyes stared at her, his irises almost incandescent with the passion of his statement.
Emma was skeptical. This was no time for romance. There were lives on the line, including hers and his. Yet no matter how many times she tried to deny herself, there he was, always coming back. She couldn't hurt him, even if it cost the mission.
There was something about him though. The way he did his work, but also made room to actually have connections to people. Emma couldn't do that, she was afraid of the risks. The first time she met him, she never would have guessed that he was a spy too. He was too easy to talk to.
Her heart pounded hollowly. She thought of all the sacrifices she made for her country. She willingly gave up her life. Well, not literally, but a chance for a simple one, with a husband, children, and a home. She had no roots, no communication with her family, nothing. She grew angry. It was time she accepted something she wanted.
He started to walk away, ready to give up on the fiery woman he loved, loved from the very beginning. He never quit on Emma Leigh, but he felt that that was what she wanted.
Without thinking, Emma grabbed his collar and pulled him to her. Their lips joined together in a connection as old as time. All Emma could feel, remember, or see was the light of the moon behind her eyes, the touch of his fingers on her face, and the sense of a weight being lifted. All she felt connected to was him, the whole universe slipped away.
She now knew that her mission was complete, even though she still hadn't delivered the letter.

Epilogue:
When Emma was asked years later what one of her biggest regrets was, she said she was sorry she didn't have a gun that night at the churchyard. Because she felt that if she had shot Peyton James, perhaps he wouldn't have marred the perfect moment of her first kiss with Matthew, for they had to cut their moment short to send the letter before sunrise to the Union general. The letter was destroyed before it was mailed to Longstreet, and the Union army won the Battle of Little Round Top at Gettysburg with the tactics of their brave, young Colonel Chamberlain. Emma married Matthew a week after the battle, wearing a white dress and a Union soldier's jacket in memory of the dead of the battle. As a reward for all of Emma's and Matthew's efforts, the town of Gettysburg presented the couple with a house by the churchyard for their future family.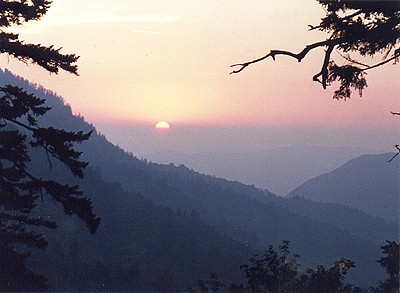 © Nicole P., Gouvernor, NY