The North
June 25, 2009
It's been 10 years since the Confederacy won the Civil War, I've been ruing every moment. We get fed once a day, we don't get a home, we got nothing. My name is Sam Cotton or at least that's what they call me. My only family is my brother and brethren. We sing hymns in the fields praying and hoping that one day this torture will be over.

I never knew my mom, I never knew my dad, all I ever responded to was the whip. We are taught public lessons daily about how to behave and act. Whenever someone does something wrong and the slave master sees you, you would get whipped. Crack! Crack! Over and Over until they break skin or worse.

We have a plan though, that damned slave owner won't know what hit him. He'll know though. Once we're all gone. We have planned this for the last 3 years, and have been waiting to put this plan into action and it looks like today is that day.

As we were walking back to our cabins after our daily leftover dinner, I gave John, one of the master minds behind our plan, the signal. Two scratches to the nose, a pull of the shirt and a single crack of the knuckle, and the plan was started.

There was confidence in his eyes as he gave me the nod of his head and passed the signal from man to women. I watched as one to another people were told, there was fear, confidence, and awe in their eyes as they received and passed the news. We all go back into our wooden shacks. Night fell, and everyone was in position.

I whisper across the cabin "Go, go climb the window, I'm guarding go, go, they have their backs turned."

They moved as swift as the wind and as quiet as a mouse, their faces were calm but tense. They climbed out the window, I followed. The wind was calm. It was as hot as a furnace.

We were all outside when we heard the crack of the whip. We all froze, nobody moved. The sweat dripped down my face. A million thoughts were going through my brain. Somebody else was caught. We had to take advantage, we moved swiftly and quietly through the never ending night. We concealed ourselves in the darkness, and stayed low to the ground and hid behind bushes. We moved quickly until we got off the plantation and the some more. We rested on the side of the road, behind bushes. We each took turns watching out, while the others slept. We knew we would be caught during the day so we stayed concealed. No talking, no movement, just silence.

Night fell and we were almost to North Carolina, heaven. I've never left South Carolina. Every time we asked for a few days off the farm the slave owner would reject it. We would have to pass the Border Patrol if we wanted freedom.

In a brave voice I whispered "Would anyone dare dig their own grave and distract Border Patrol while the rest of us sneak by."

An old man who somehow managed to keep up talked "I will distract the guards, I have seen things that no man, women, or child should ever see."

Everyone watched as his family hugged him. I never knew this man, nor shall I ever, I shall respect him though for the rest of my life. We all watched and moved as he ran across the cement bare footed screaming to get their attention. He ran not even half way across the cement before he was shot down by 4 guards.

Everyone at the patrol station ran over and identified him. We were moving past the station right before one guard turned and spotted us. He was quick with his gun but we were faster, we ran behind bushes, we were concealed by the night. We heard gun shots behind us. They stopped shooting.
Finally, we were in the north. We came to a town. I couldn't make out the sign because they never learned us how to read. There were hugs and goodbyes for everyone. Everyone went there separate ways. It was time to start a new life in the north.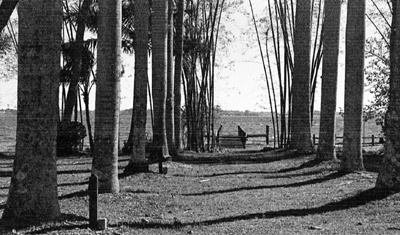 © Gizelle S., Miami, FL