Kozoku: An Odd Family's Journey
October 30, 2017
Kazoku means "Family" in Japanese.
But what does family really mean?
Well, I'm pretty sure in the day and age we live in, Family can mean a lot of different things to a lot of different people.
To me, it means kicking evil's butt.
My name is Isabella Collins Hamato and this is my story--
"Hey! Izzy! Get in the dojo right now..." my older brother Leo screams at me.
"I'm coming, just give me two seconds!" I call back.
I put my guitar back on its stand,grab my gunbai*, and run into the dojo and sit down next to Mikey, my other brother.
"You're late..Sensei's gonna kill you.." he whispered.
"I know..."
"What in the world were you doing?" His baby blue eyes go wide with curiosity.
"Just, um...writing a song..?"
"Michelangelo, stop talking to your sister and pay attention.!" Sensei says.
I'm a little startled by his presence, but he's practically a God when it comes to stealth
Not to mention my adoptive father.
Oh yeah.. I forgot..
My brothers are four giant turtles.
My father is a giant rat.
I'm a 14 year old human girl.
Before you go all "helicopter mom" on me, asking if I'm high...
All of what I'm about to tell you is true.
Let's start from the beginning.
I was born on July 4th 2003 to two loving parents Billy and Lilly Collins.
It was all great until my first birthday.
My mom died in a train crash on the way to my own party.
Talk about a "birthday surprise."
Jeez.
My dad was obviously heartbroken by this tragedy, he'd just lost his wife, for God's sake,
Right after the funeral, he took to the bars and drunk himself silly.
This went on for a bit.
To the point where in his drunken haze, dropped off his one year old daughter in an abandoned alleyway and never came back.
The rest is history..
Now, back to the present.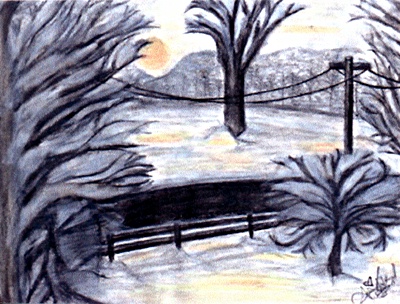 © Amanda W., Nanty Glo, PA