Jody Forever
October 24, 2017
FUn story about our favorite Big Brother couple
Chapter 1: Welcome Home
POV: Jess
Getting out of the Uber after arriving at my apartment, Cody grabs the bags out of the trunk while I pay for the Uber. I'm so happy to be back home, although I do love traveling the world with Cody I'm excited to curl up on my couch with a bowl of popcorn, Cody, and Bear.
"Welcome home Jess" Cody says as I unlock the door and he sets the bags down. I'm so happy that Cody considers my apartment home.
Bear runs up and jumps onto my legs and I reach down and give him a bunch of kisses.He was probably the one thing that I missed most about going on The Amazing Race.
"I'm so happy to be home" I say as I reach up and throw my arms around Cody's necck giving him a nice long kiss. We haven't really been able to kiss at all because of the amount of cameras and the lack of rest time from filming.
While we continue to kiss Cody slowly backs me up against the wall and pulls my leg up around his hip. I open my mouth momentarilly for some air and he slips his tounge into my mouth. As his tounge explores my mouth I let out a soft moan and push my hips into his. I can feel his b**er pressing into my lower stomach and the butterflies are back, just like day 7 on Big Brother, the first time we kissed.
We eventually break apart and rest our foreheads against the other. I look into his big brown eyes and plop a little kiss on the tip of his nose and walk towards the kitchen.
"Do you want anything babe" I ask while walking over to the kitchen to see the lack of food that we have after being gone for a month.
"Umm I guess whatever you're going to have or whatever we have" He said while sitting down on the couch with Bear at his feet. When he looked back over at me in the kitchen he sees me open the pantry and realize that all we have is popcorn.
"Why is it that the only food that we ever have in this place is popcorn?" I ask looking back at him before putting it in the microwave.
"Probably because that is the one consistant thing that come in every single package from fans, thanks to our late night snacks by the pool over the summer." Cody says getting up to grab us drinks.
Once we have our drinks and popcorn we settle in bed and turn on the TV. We decide to watch the first episode of The Bold and The Beautiful that I was in.
"I can't believe they actually named your character Jody and had you say that thing about the meatballs" Cody said while continuing to watch.
"I know, I found it hysterical when I read the script. I'm just so glad that I had the oppertunity to act" I say.
"I'm just going to ask now but, can I have your autograph because you are now a famous actress" he said laughing and moving away as I reach to smack him.
"Oh shut up" throwing a pillow in his direction.
We finished watching B&TB then went through some of the fan mail. And after that we decided to take a long nap.
Chapter Notes:
I hope you all like it. I will continue with this story hopefully once a week.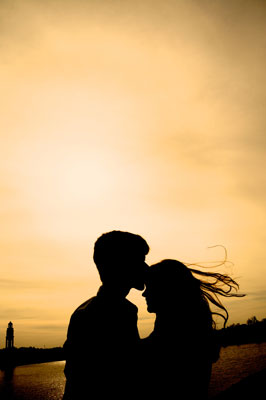 © Katya K., Westfield, IN