Lilies of the Night: part one
September 8, 2016
Lily Evans had an ordinary life. That is until Severus Snape approaches her with the news that she's a witch.
Soon, Lily is attending Hogwarts with new goals in mind, trying to keep on top of her grades while friends, family, and fun.
Petunia doesn't like her anymore.
Sev seems a bit suspicious.
And James is pursuing her constantly.
Lily is in for seven years of chaos.
Chapter 1: The Sorting
I stood with the other first year students, who were bustling with excitement. Up front, there was a stool with a hat placed on top of it. The hat looked old, but not tattered, worn, beat like you would expect.
"I will call you up in alphabetical order by last name," started the lady up front, who wore emerald robes that matched her hat, "you will simply put on this hat, and it will put you in whichever House you belong in: Gryffindor, Slytherin, Hufflepuff, and Ravenclaw."
Everyone nodded, and the first name was called.
Soon, it was Sev's turn.
"SLYTHERIN!"
A polite speckling of applause as he grinned from ear to ear, joining his new House table.
Plenty more people went by, and I gulped. It was my turn.
"Evans, Lily."
I sat on the stool, not daring to look at Severus. After a moment, we all got the answer.
"GRYFFINDOR!"
I avoided Sev's glare, asking and praying that he would hate the hat instead of me.
Soon, I was in the Gryffindor common room, ready to get some sleep after all of the events of today. Before I could get to my room, though, I was approached by a tall, gangly boy and his group of friends.
"Hey. My name is James Potter. It's nice to meet you."
Chapter Notes:
I redid all of the chapters to Lilies of the Night so many times, it's hard to believe. But I finally settled on this one after reading about her on the HP wikia.
Chapter 2: James
I shied away from his hand, extended in a friendly handshake sort of way.
"Hi, I'm Lily, and I was just heading to bed."
His friends chuckled, while everyone else around us hooted and hollered. James turned bright red, and I smiled to myself, proud to have embarrassed this already c***y classmate of mine.
"Now if you'll excuse me, I have plans to attend to."
Nobody stopped me from going to my dormitory, but I could here all of the chatter no matter where I was.
"Hi, my name's Lily," I started as I entered the dormitory to find another girl there.
"Yeah, I know. I kept track of everyone's name during the Sorting. I'm Trystan Ames."
I smiled, and she smiled back. We chatted quietly for a little bit, then headed to bed.
There were only two new Gryffindor girls, Trystan and me. So it was kind of exciting, having a shared room, with only two girls.
I hoped that things could last like this forever.
James approached me during flight practice. 
"You wanna be partners?"
I looked around. Everyone else had a partner already.
"Fine."
His grin was uncontrollable. A grin that said, 'I just got my way.'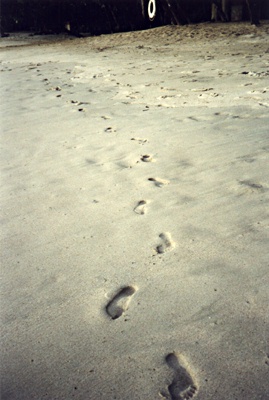 © April W., Rogersville, MO