Ty Lin Birchwood: The Avenger of Life and Death
August 15, 2016
I've been down bumpy roads in my life so far. It all started at a normal High School in Mexico. I was getting ready for prom. I slipped on a black dress with rippled ends, a white belt with a black clip, and my new black gloves . I was freaking out! My boyfriend, Zack, was going to pick me up. We were best friends since preschool. I was in the corner crying because of my father's cigarette burns in my arm. He came over with his Captain America Band-Aids and put them on me then kissed them, told me everything was going to be ok.
I put makeup on the scars to cover them up. Anastasia, my sister came over. "Don't worry everything will be ok, you will do fine." She calms me. She is the best older sister I have ever had. She was 21 and had the greenest eyes, and light brown hair, which was weird because I had black eyes and black hair. She brushes my hair and puts it in a french braid.
"Okay it is time to go." She says and leads me out to Zack's car. He was wearing a black tuxedo with a white flower in his breast pocket and a white shirt under.
We get to the prom in 10 minutes. It is a brick school with a flat roof, we go inside to see green, blue, and purple lights dancing in the air. There is a disco ball in the middle of the dance floor. I see the punch table on the right and the food table on the left. We go straight to the dance floor. The song "Dancing With Myself" by Billy Idol starts playing. He sang first and then I sang along. Others started joining in. Balloons started flying around. There were red, orange, yellow, green, blue, and purple balloons. Zack's blue eyes went right through mine. "I love you Ty Lin." He says.
"I Love you too." I say in return. He smiles and hugs me and then surprises me went he pushes me lightly and spins me, I laugh. I love him, I thought, I love him. "I will be right back I am going to go get some punch, want some?" He asks.
"Yes." I said. He comes back and hands me mine, like he promised, and stares at me.
"What?" I laugh and smile.
"What would I do without you, Ty Lin Birchwood?"
"What would you do without me?, more like what would I do without you?" I smiled.
"Come on let's go sit down." He leads me to a table.
We sit at a table and talk about what has been happening. He talked about his father's business and how it is doing. His father works a lawyer. His company has been doing good. My father is a mechanic and works with Stark Industries and sometimes Hammer Tech. He ignored me after abusing me as a kid. He has panic attacks when I touch him. He blames me for killing my mother, when she died in labor, and talks about a curse that I apparently have? So all my life my dad was paranoid and made me wear gloves, I have never taken them off, except when I take a shower and stuff like that. If I ever did take them off he would burn me with his cigarettes or smash a bottle and cut me with the biggest piece across my face. But he is not here and you know what it is my prom day, I get to do whatever I want, and I want to take them off, I thought. I taken them off and touch Zack's hand and look at him. He stops talking and freezes. I look at him and his eyes start tearing blood. "OH MY GOD SOMEONE CALL 911!" I yell. Everyone panics and staff come over. They push me back and call 911. I start to cry hard and look at my hands, black lights swirls around and goes in the palm of my hand. "I..I KILLED HIM!" I scream. I push the staff and try to get in. I see him, he looks horrible, his eyes are white and there is blood stained tears on his cheeks. I scream loudly. The doctors had finally come. A staff comes over to push me out of the way and I touch her and she falls to the ground with white eyes and blood tearing out of her eyes. Every student, teacher, and staff saw. I back up and run for the exit door.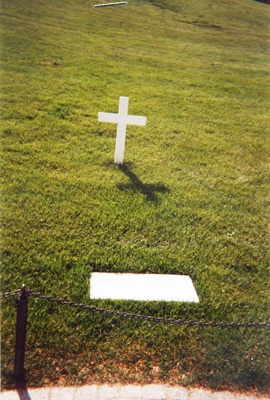 © Whitney T., Glenpool, OK