Sorrow's Joy
October 13, 2015
Sorrow's Joy
     Sorrow moved to the window. "Loki?"
     "Yes Sorrow?" He sat up in bed. They had been married for almost a month now, but he would never get used to waking up with her.
     "Is today going to be good?" She was referring to the ball... And Thor's wedding. Loki sighed. He marveled at her gentle movements and her shape. She was slight, but you could see her strength in the way she carried herself.
    "Probably." She frowned. "I mean, yea, of course. Thor is happy, so yes. It will be good. She was still frowning when he walked over, picked her up, and started spinning her around. She tried her hardest to not smile, but they were spinning... Around and around, she was laughing now. Around, around around.... They crashed onto the bed laughing. She looked at him from across the bed, suddenly serious. He stopped laughing.  "What?"
     "Did I actually die that night?" She asked, in a small voice.
     "Yes, you did." He sighed and sat up. "Are you ever going to tell me what happened? How did you come back?"
     "Yes," he sat forward. "Some other time." She said. He raised an eyebrow. "Really! I will!"  
     "When?" She grabbed the covered and hid.
     "Soon!" He grabbed the covers from her. "Really. Soon."
     "Ok." He smiled now, looking out the window at Asgard.
     "We should get ready for the wedding..."
     "Yea, ok." They went into their HUGE dressing room and the maids came out with her dress and his suit. Her dress was strapless, backless, and floor length. It was blue, but it was a pattern of shimmery circles that changed to green when she moved a lot. His suit had black skinny jeans, which were armored and glittering black, and black shoes. It had a cape, deep blue that matched his deep blue almost black leather jacket. His hair was slicked back typical Loki style, because that was Sorrow's favorite. Her hair was a really intricate braid, that had a bunch of little purplish (almost blue) little flowers. They were a magnificent pair, those two, but Thor and his bride... Her dress looked white, but it was a bunch of flowers that reflected rainbow colors in the light. Thor was wearing a silver and red top with a matching cape. They were amazing. Neither had seen each other's outfits yet, and they both were on the verge of crying when she walked down the aisle with her father. The ceremony commenced, then when the cows were said and they had kissed, the festivities commenced. The Asgardian band played, they ate, they drank, they were merry. They get a lot of congratulations, and jokes of course. Sorrow looked around, admiring the set up. She had only been to two parties even close to this, her wedding and Thor's engagement party. She shuddered. Thor's engagement party had been... She shuddered again. Loki, sensing her train of thought, hugged her and whispered,
     "It's okay. He's gone. Dead. He cannot hurt you." She smiled up at him, into those crystal blue eyes. They wandered out to the garden.
     "I know, it's just really hard to forget all that with his nephew walking around here..." She shuddered again, but some of the guests had walked by and said hello, so her smile didn't falter. Loki laughed. "What? It's not funny!!"
      "I know, but that combination of expressions was quite hilarious, but I know what you mean. On many occasions, I have almost, er, harmed him." She gently slapped his arm.
      "Loki!" He laughed. "It's not funny. He didn't do anything, he just reminds me of..." She shudders again. He smiles down at her, at her heart, always seeing the good in people. He had a, problem, seeing good in anything usually, since they had met he had been so much better. She was smiling now. She loved the spring, all the colors, the birds, the flowers. Loki plucked her favorite and stuck it behind her ear.
     "Let's go inside, no more remembering," he frowns, "especially bad things." He s,lies again, seeing her hand an acorn back to a squirrel. They walk inside, remembering.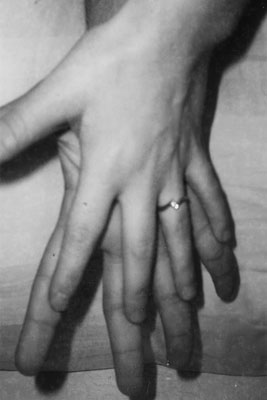 © Heather H., Phoenix, AZ