Brothers ( Preview)
August 18, 2014
The tale dates back hundreds of centuries. Thor and Loki, sons of Odin, have been through more than you can imagine. The original tales of Thor and Loki are quite different from the ones of Marvel. But this tale is not like the others, oh no. These two are the supposed descendants of them. Thom and Lance, half mortals or demi-gods that live on the planet earth. Their story begins in a small town named Arlington, Oregon.

" Thom, would you please stop shoving every single piece of food into your mouth and think for a moment. " Lance demanded

" You don't need to worry, mom is coming back with more." chuckled Thom

" Yes but that doesn't give you the right to ignore the matter at hand!"

" And what matter is that Lance?"

" Really, you don't see the list of chores that mother has left on the fridge?"

" Why do you call her mother and why do you talk like that?"

" It gives me more purpose and it is the proper way to speak."

" Mom is not on her way home is she?"

" Not on my way, here." said their mom

Thom dropped the food he was eating, Lance turned away from Thom and looked at his mother.

" Why aren't the chores done?" she asked

" I was working on them and Thom just sat there and..."

" You liar! You just stood over and scolded me, that is all!" exclaimed Thom

" At least I cleaned my room!"

" Well I-I-I "

" Did nothing?"

" Boys! If you want to get on my good side would at least help me unload the groceries?"

" Yes mom." They both replied

How could she just let him off the hook like that? He just sat there and ate a bunch of junk while watching TV! I don't understand why mother trusts him more than me. That bumbling idiot shouldn't even be allowed to have the bigger bedroom!

Lance was always jealous of his brother Thom, even when they were little. Thom's father had promised him the family ring which was embedded with the most beautiful emerald anyone has ever seen. Lance was determined to get that ring even if it meant getting Thom in trouble.

Why does Lance always nag me? I mean it gets him into equal trouble! I can't wait to inherit the family ring so I can rub it in his face! He won't be able to nag me forever, then I will be the man of the house!

Thom loved his brother Lance, he would take a bullet for him. Thom knew the truth about Lance. He would never tell Lance because he would be heartbroken if he found out. Thom had kept that secret all of his life and would never, ever under any circumstance let Lance find out.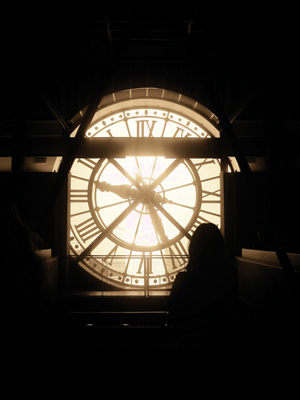 © Treza R., Kalispell, MT