Goodbye
March 27, 2014
"Prim,Prim," I yell through the deserted street of the once glorious Capitol.
Prim.Prim.Prim. My desperate callings echo. Each echoing cry is softer, as if mocking me. I catch the blood that trickles down my forehead with my tongue. Its taste is sweet and bitter. Each drop, brings back memories.
The arena. The helicopter. District 13. And…Peeta.
Where is Peeta?
"He is with Prim," I whisper, through bloody gritted teeth.
Prim. Where is Prim?
"Katniss!" a tired voice yells.
It is Peeta, and he is alive. I run through fragments of torn flash, and crashed bones.The smell of smoke and blood floods my nostrils, and I stop. There is a little girl's body, laid out in front of me. Except, she is different. Her hair had not been painted in any unnatural colour such as the little Capitol kids. The fallen ashes mixed with blood, make her hair look darker. She is a dirty blonde, maybe even a light blonde. Her body is puzzle, and her limbs are the missing pieces. Parts of her fingers are disconnected from her body. Where once a leg was attached, only ripped veins and gushing blood remain.

With a sickening feeling I turn her motionless body.

The fear moves through my body, like a serpent. Stretching its long body, gripping at my stomach, and reaching for my heart. The walls of my trachea tighten, until I cannot breath. The air becomes heavy, and seems to compress my lungs.

Her beautiful blue eyes, her lovely smile, her soft blonde hair. All gone. SHE IS GONE. PRIM IS GONE.

"Katniss, Katniss," his voice scratches at the back of my head.

I turn to see him. Half of his face is burned, and he does not look like him. The only thing that remains of him are his blue eyes, which penetrate through me. Yet, he is still here.

"Katniss, I'm so sorrry.."

"You were supposed to protect her," I yell at him.

"I know," he whispers.

I take a look at her for the last time, and with one final act I grab my last arrow.

"Katniss.." he says softly. His body moves towards mine. I take steps back to

"You killed her," I say through cold tears.

"I'm sorry," he says and collapses next to Prim.

"I'm sorry too," I say as I drop on my knees.

My name is Katniss Everdeen. I am seventeen years old. My home is District 12. I was in the Hunger Games. I escaped. The Capitol hates me.

Except, there is no District 12. And there is no Capitol.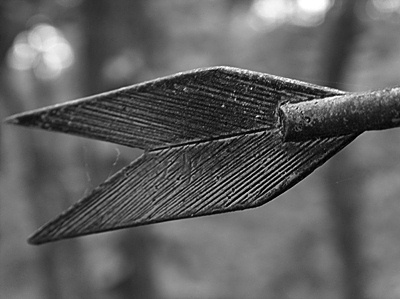 © Sean C., Princeton, IL