Frozen Tundra. The Hunger Games
March 4, 2012
Lilac pulled at her snarled hair, glaring around at the ice. It was so beautiful it made her angry. Why could the capitol make something so pretty in such a deadly place? It was sick. She had a bad feeling in her stomach, almost as if she was being watched. Well of course she was. They probably had camera's on her right now. Lilac sighed loudly, resting her head on her knees. A rookie mistake.
She didn't notice as some large figure tackled her, making her foot slide across the ice floor and snap against a sharp rock. Lilac stifled a scream, not wanting to give her position away to anyone else. She groaned incoherently, unable to move from the weight on top of her. She realized it was actually a person! A boy to be exact. Her eyes burnt, and she refused the urge to cry. 'I will NOT cry while being murdered. Save some sort of dignity.' she thought to herself.
Lilac glared up at the boy, barely able to see the sharp lines of his face as he stared down at her. "Get it over with." she hissed, surprising herself with how calm her voice sounded.
The boy brought an arrow to her throat, pressing down slowly. A trickle of blood went down her neck and shoulder, and she felt a searing hop pain run through her head.
He hesitated, tilting his head to the side.
That small moment of hesitation was all she needed. Lilac bit his hand, feeling the salty taste of blood wash over her tongue. The boy recoiled backwards, and she sprang at him quickly, amazed she had been so quick. Lilac sat on his chest, just like he had done to her a moment earlier, pinning down his hands with her knees. She took the knife out of the belt around her waste, looking down at him with an agonized expression. 'Couldn't you have just kilt me?' she thought to herself.
Now that she was above him, she could see how handsome he was. Even with his blonde hair stained with soot, and his blue as pained. She pressed the knife to his chest, right above his heart. "You should have killed me." she whispered.

WE HAVE OUR VICTOR.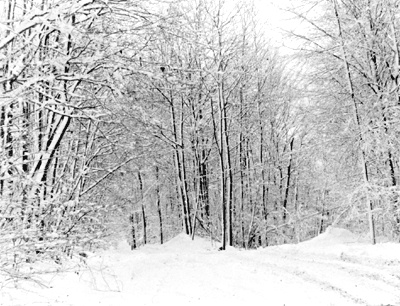 © Thomas S., Portville, NY