Haymitch
February 9, 2012
Katniss fell to the ground. I watched through the screen as my tribute struggled to get up again.
"Keep walking idiot. Be strong." I muttered to myself. There were eleven other mentors in the room. In front of me, there were five screens. One showed Peeta and the rest of the careers. He was doing a good job. He's a natural at earning trust. The second one showed the black district eleven girl, Rue, following Katniss. I hope she won't try to attack Katniss. Rue would have the easiest kill ever. Rue reminded me of someone. Someone I cared deeply about. Maysilee.
The third screen had Thresh on it. I figured if he wanted to be, Thresh would be a big threat to my tributes. It's good to keep an eye on those people. The fourth Screen showed the small spring. The gold mine. It was the place Katniss had to go if she wanted to survive. The fifth and final monitor, had Katniss. Luckily, she had started walking again, but how long until she collapsed.
I glanced at the mentor to my Right. Bones, District eleven. He also had Rue and Katniss on two of his screens. It was obvious that he was mentally begging Rue to take out Katniss while she was weakest. I saw his mouth form the words, "Kill her now."
Katniss was on the ground. Again. Her mouth cracked open to form words. "Water." Yes water. Go get it sweetheart. I told Katniss in my head.
"She wants you to send her some Abernathy." I looked around for the source of the voice. Two seats down, next to bone, was Sarah Tiller. I noticed that Katniss was showing at every station around the room. Most of the mentors looked smug. I was never the most popular mentor,( mainly from events while I was drunk) but ever since Katniss got an eleven, it has been their goal to eliminate her. They hated that I, Haymitch Abernathy the drunk, had the most promising tribute.
"Yeah, I know." I told Tiller through clenched teeth. Katniss will get back up. She has to. All she needed to do was walk a few more feet and then she would be able to hear the water running. Then, Katniss stood. She took a few seconds to steady herself, and continued on. She had only walked six or seven steps when she stopped, face suddenly full of hope and shock. Katniss quickened her pace, heading toward the sound of the running spring water. When she saw it, her face lit up and Katniss dropped to her knees. This time it wasn't from exhaustion.
"That's my girl!" I shouted out loud. Sarah Tiller looked absolutely dumbfounded. She silently walked back to her chair.
Katniss took out her water purifier from the orange backpack and filled her bottle with the spring water. It wasn't necessary. The water was clean, but it was smart of her to take precaution. Katniss was probably one of the smartest and able tributes I've ever had. And with Peeta's clever talking, one of the was bound to be one of the last three. Maybe one of them might even win. It will be a shame to see them die. Careful Haymitch, I told myself, don't get attached.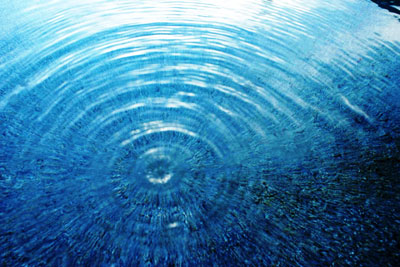 © Sadra L., Buckeye, AZ