A Scene from the Hunger Games
January 26, 2012
Katniss is laying in a tall tree, trying to catch a few hours of sleep. In the distance a twig snaps and Katniss' eyes fly open. A shadow of a person looms closer as the shape stumbles through the underbrush.

"Katniss?" A choked whisper brakes the vail of the silent night.

Katniss slowly pulls her bow and a single arrow out of her pack. She locks her aim on the shadow, pulling back every few seconds.

"Katniss, it's me!"

"Peeta?" Katniss lowers her bow and jumps down from the tree. The crunching ground cushions her feet.

Peeta's face is illuminated in the moonlight. Katniss pulls him into a tight hug.

"We have to get out of here. Hurry, the others are coming." They begin to run and a cave comes into view.

Peeta pulls her into the dark shadows and a group of people run by. When Katniss was sure they had gone, she sat down.

"You just saved my life." Katniss smiles

"You have no idea the effect you can have." He lowers himself beside her, and holds her close.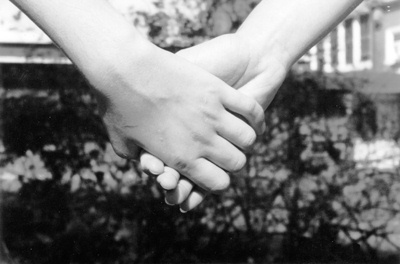 © Lauren G., Pompton Plains, NJ