Guilty Until Proven Innocent
May 29, 2011
As many know, the justice system is not perfect. People are wrongly accused and convicted all the time. Everyone knows the story of The Three Little Pigs. But do they know the whole story? The wolf was accused of blowing down two little pig's houses, swallowing them whole, and making an attempt on the third little pig's life. But is that the truth? Was the wolf, in fact, innocent? Although the story has made the wolf the villain, new evidence shows that he is actually innocent.



It has recently been discovered that at the time of the accident, Bob Beque, the third little pig, was angry at Fluffy Chien, the wolf. Mr. Quill, a porcupine that worked with Beque, claimed that the pig had "anger management issues." According to Mr. Quill, Beque would always yell and throw mud if he did not get to use the "special stapler." Also, Mr. Chien had recently received a promotion that Beque had desperately desired. Many employees witnessed the scene of Beque chucking his desk across the room when he learned Chien had received the promotion instead of him.



Mr. Beque is President of the "Team Edward Fan Club" and a prominent social figure, even though many describe him as "snooty." Wolves, because of their carnivorous diet and rockin' abs, have been discriminated against by much of society. Mr. Chien was no exception. Because of discrimination, Chien was untrusting and uncomfortable in public situations. Therefore, the press reported only one side of the story, Mr. Beque's.



Investigators stated that "That wolf was unsure of his story, stuttered, and would not make eye contact." However, their report said, "Mr. Beque was a delightful young fellow, who was handling this horrible tragedy remarkably well. He was even thoughtful enough to propose to the mayor a pay raise for investigators." Mr. Chien states that he is untrusting of the justice system due to the wrongful conviction of his cousin for the attack on Miss Riding Hood's grandmother a few years back. A couple days before the attack, Little Pig 1 and 2 were reportedly preparing to file a lawsuit against Bob, claiming that he was, "A ham, a liar, and a thief!" Many wolf supporters believe that Mr. Beque staged the "wolf attack" in order prevent his brothers from filing the lawsuit against him and to get back at Mr. Chien for receiving the promotion.



This new evidence proves that Mr. Chien is not to blame for this heinous crime. Mr. Beque is obviously not the kind, patient victim the investigators found him to be. He also had the motive to eliminate his brothers and frame Mr. Chien. This proves to be yet another tragic case where discrimination leads people to judge based on popularity instead of facts.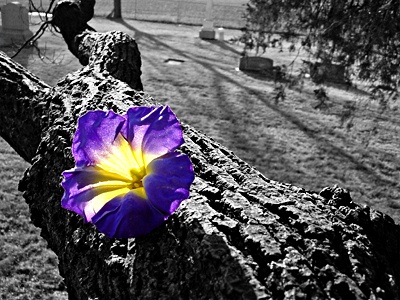 © Greg K., New Lenox, IL