story
June 9, 2011
The door made every noise possible when she tried to close  it quietly. it was a few hours past 10Pm. and i didn't want to get in anymore trouble.
"Rose! Is that you." My mothers voice sounded raw like she had been crying. i walked into the kitchen and saw my mom sitting at the table crying with my dad sitting on the other side. my mom and dad seemed to hate each other but they would not split up because of me and my sister.
"I'm sorry. i couldn't get a ride i had to walk all the way home."
" its not that sweetie, Sit down." My mom was starting to calm down now. i Was worried now. Its something bad i can tell. I always can tell what people where feeling of if something was about to happen, and i hate it.I sat down.
" The store shut down and me and your father lost our jobs." My dad said quietly almost as if he were about to cry. but i knew he wouldn't dare cry in front of me.
" What? no! that's Impossible. Mom?" i Said as the tears welled in my eyes. 
" Oh sweetie, I'm sorry," my mom said as she walked over to sit next to me, She was angry. i could tell.
" There's more," my father said. " We have to move out in a month. we cant afford this house we already found a new house a few hours away."
" Does Skyler know?" i asked. I didn't want my little sister to be upset. 
" Yea," My mom said. I stood up and went outside and sat on the hammock. i never realized how much i loved this house. You don't appreciate what you have until its gone. I stood up and went into my house. i walked up the stairs and sopped at the door that had the block letters that spelled out Caden. I ran my fingers over them and then turned around to go to my room i flopped onto my bead and feel asleep.

can me and caden go play outside? "OK rose but be careful. Watch your little brother." Rose and caden flew out the back door. " lets play hide 'n' go seek. ill hide and you find me." Rose told Caden on the side walk. She ran to the back yard. Rose heard screeches from a car and then Caden screaming. 

"No!" She screamed as she flew up from her bed. tears weaned in her eyes. She heard the footsteps of someone running to her room. Her mom burst into the room and came over to hug Rose.
"Was it about Caden Again? It wasn't your fault sweetie. Maybe your should see Dr. smith Again before we leave." 
"No mom. It was my fault. I should have been the one they took not Caden." she said as the tears came back. i got up and went into the bathroom. i got dressed and did my makeup and hair. went downstairs then out the front door into the warm fresh air.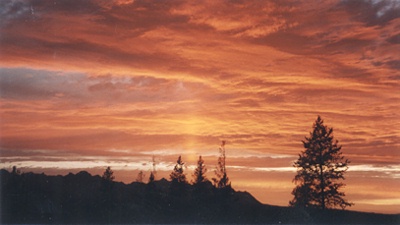 © Katy B., Challis, ID