Jack Lives! A Titanic FanFic
April 1, 2011
You know that story about that really big ship that sank in the Atlantic? The Titanic? And that couple that fell in love and the guy, what was his name? Oh yeah! Jack Dawson! Well, you know how they all said he died? That's a major lie! I married the dude!

No, I'm not Rose DeWitt Bukater. I'm Michelle Dawson. That Rose chick played my poor Jack. She totally stole my thunder too! She went and told those research people a tragic love story that turns out to be the biggest lie ever.

Yeah, her and Jack had a fling, but in the end it was ME he came running to. You see Rose just so happens to be my older sister and the day we were boarding The Titanic I fell overboard. Rose thought I died and she made sure everyone else thought so too.

So when Jack saved me we fell in love, but of course Rose found out and she had to make sure that she got all the credit for the so sweet love story. Ugh! That over achiever!

When the boat sank and Jack let his true love, me, lie on the door that was floating by, Rose saw that and she used her creative little mind to create the tragic love story known as the Titanic.

Well, not anymore! Jack's not dead and neither am I! And I'm Jack's true love! And my grandkids are pretty upset about this too and they're lawyers so someone should be expecting a lawsuit! Jack lives! Michelle and Jack 4ever!


P.S. I'm so expecting a movie deal out of this!


P.P.S. The "I'll never let go" phrase totally belongs to Jack and me!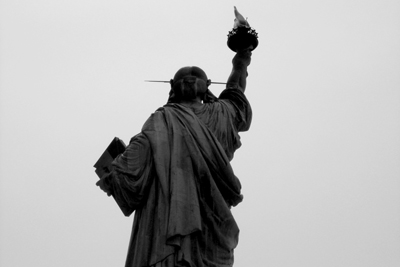 © Conor G., Harvard, MA