I Want a Husband
December 12, 2010
I am what most people would refer to as a husband. And, not surprisingly, I am also a father.

A few weeks ago, one of my female friends divorced her husband of over 15 years. She had two children who, naturally, remain with their father. She is now looking for a new, younger, more attractive husband. One night as I was sitting at home massaging my wife's back, it suddenly hit me that I would also like a husband. And why, exactly, do I want a husband?

I would like someone who can work to meet all the financial needs of me and my children. He must have a stable, well-paying career because it is my duty to stay home and raise the children, even though they spend most of their time at school anyway. While I may have to bake cookies for the school fundraiser or make brownies for the soccer team, it is my husband's responsibility to drive us to these events and cheer for the children because I couldn't possibly risk losing my voice in such a harsh manner. I want a husband who will teach the children how to play sports, fix a car, or work any new technology in the house. I want a husband who can help the children with their homework because anything above arithmetic and beyond basic US history is too advanced for me. I want a husband who will get up in the middle of the night to ease the baby back to sleep while I get my beauty rest.

I want a husband who is romantic. A husband who will never forget an anniversary and often surprise me with a beautiful bouquet of flowers sent to the house. I want a husband who won't mind me gossiping on the phone or the fact that I sometimes forget to tell him his boss called because I was too busy trying to figure out who's sleeping with whom around the corner. I want a husband who is perfect physical physique. He'll have to go to the gym every day to keep his shape, but he won't mind that he can't hold me to the same standard because I have more important things to do at home. I want a husband who will love me no matter what I look like, even when I don't put on makeup or wear the same clothes for a week.
I want a husband who understands the fact that I am always right. I want a husband who will love to go shopping with me and when I ask him if my big looks big in this outfit, he will promptly say "no." I want a husband who adores all the lovely sweaters and ties I pick out for him and won't complain about the stylish man-purses I want him to wear. I want a husband who can entertain my mother when she comes to visit because I simply cannot stand her antics and my physiatrist says I should avoid stressful situations.
I want a husband who will give up going out with his guy friends so that we can go watch sad movies together. I want a husband who will cook for and serve the guests at my book club meetings. He will do so in such a delightful manner that my friends can't help but comment on what a wonderful husband I have.

I want a husband who understands that my soaps have priorities over his games because it is absolutely essential that I know if Eric is cheating on Amy or if Roger will ever come out of that coma of his. Besides, he can watch the game highlights on the news later.

I want a husband who accepts that I couldn't possibly have sex with him as often as he would like me to. He will understand that I am in charge of what goes on or doesn't go on in the bedroom. He will also understand when I have an on-going affair with the pool-boy because when my husband gets home so late, I am too tired from other various things to be intimate with him.

If, for any reason, I find someone who can be a better husband than the one I already possess, I reserve the right to replace mine immediately. And it goes without saying that the kids must remain with my husband because I cannot be dragged down by those bothersome children if I have a new life to lead.

Why, of course I want a husband!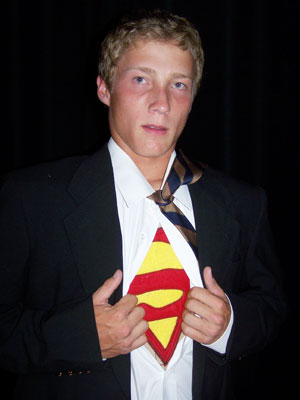 © Sophie M., Wolfforth, TX