Broken Heart, Strengthened Mind (Part 2)
December 6, 2010
I couldn't believe they were doing this to me. I had always traveled around with my parents, and I never minded it. Focusing on my school work was my main goal, so I never really made any friends, which cut out the many sad goodbyes I would have to make.

"You okay back there, honey?" my dad asked.

"Oh, yeah, just peachy!" I said sarcastically, leaning my head against my window.

"I think you'll love it here," my mom said, turning around in her seat to look at me.

"No, I won't." I took my head off the window and smiled in a very commercial way. "But you never know!" My head clucked back onto the window. My mom sighed and turned around.

I knew I was difficult sometimes, but I didn't deserve this. I kept thinking in anger as I looked into the trees that covered the entire place. All of a sudden, a light rain appeared.

"We must be here," I said, glum. La Push Indian reservation. I really had no idea why I was coming here, I had no Indian blood whatsoever inside of me. An exasperated sigh coming from my dad.

We kept driving down the car-less road until we reached the beach. There was a moderately large house right beside it. It was cute. Surprisingly, we stopped right in front of it. My parents started to get out, and I gasped with pleasure.

"This is mine?" I said.

"All yours," my dad said.

"Oh my gosh, I love it!" I ran up to my parents and hugged them tightly.

"Rules," my mom said. "Don't misbehave too badly, because we will know. We'll call you on your cellphone, so keep it on you. We'll be sending you some money, but if you run out, you'll have to get a job. Got it?"

I nodded and hugged them again. "I love you guys!"

We got all of my bags out of the car and said our goodbyes. I plopped down on the couch and turned on the TV, surprisingly excited for my new life here.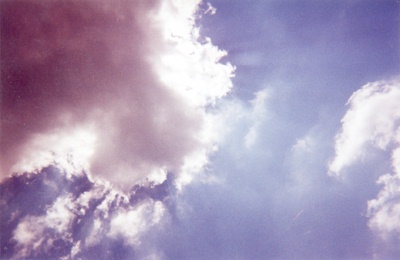 © Kena A., Huntsville, AL