The Phantom of the Opera (Raoul's POV) Part 1
October 11, 2010
I led my carriage through the cobblestone streets of Paris, making way for the opera house.
I was chosen as the new patron of this house, given the owner was now retiring. M. Richard Firmin and M. Gilles Andre, the new owners of the Opera Populaire, had invited me to the gala where their five season-running soprano, La Carlotta, would be singing.
At last, I reached the opera house and entered, where M. Lefevre was introducing the new owners. I approached them.
"And we are deeply honored to introduce our new patron," M. Firmin said, introducing me, "the Vicomte De Chagny."
"My parents and I are honored to support all the arts." I said appreciatively. "Especially the world renowned, Opera Populaire."
Suddenly, a woman walked up, who I suspected to be La Carlotta.
"Gentlemen," M. Lefevre introduced, "Signora Carlotta Guidicelli; our leading soprano for five seasons now."
"Bravo! Bravo!" two cleaning ladies bellowed from where the crowd would usually be sitting.
"Signor Ubaldo Piangi," M. Lefevre continued.
"An honor, Signor," I said. "I believe I am keeping you from your rehearsal. I will be here this evening to share your great triumph. My apologies, monsieur." I nodded apologetically toward the maestro.
"Thank you, Monsieur Le Vicomte," he said. I walked away, and there was something vaguely familiar about one of the ballet dancers.
------------------------
I was excited for the gala, as I settled in my box after greeting so many people. For once I finally got to be calm and listen to the wonderful voices of music.
I closed my eyes as the first act started. When the singing started, I opened my eyes. I recognized that voice! But it couldn't be.
I stood, just to confirm that my mind was playing tricks on me.
It wasn't.
There she was, standing and singing her heart out, my beautiful childhood friend.
It was Christine Daae!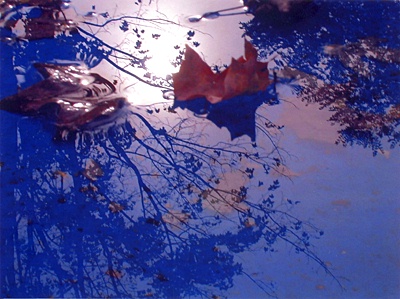 © Angela B., Holland Patent, N.Y.