Troubled Angel
September 21, 2010
I looked up at him for the first time. He had light green eyes that seemed to bring out a sparkle in the light, light blonde hair (almost like mine.) He was wearing a striped yellow and white t-shirt, yellow shoes, and dark blue jeans. To any girl he would have looked like any other guy, but to me. Really, he's the most good-looking guy I've ever seen.


After a minute that has gone by, his eyes grew wide. Taking a short step away from me as he looked into my eyes. Like he couldn't look away.


"What, what are you?" The words that he spoke were shocking. What did he mean by that? I looked at him confused as he took a few more steps away from me until he was about ten, maybe fifteen steps away.


"What?" I asked, forcing the one word out of my throat. It was only one word, but I made sure it meant more than that.


"Your eyes," was all he said as he kept looking back. It was like I had this power to get him not looking away.


"I don't know what your talking about," taking a few steps closer to him as I stared back.


"No, just, stay right there," I obeyed. The hospital door opened behind me as I turned away from the boy to look at who was coming out. It was Dr. Ralph again with a clipboard in hand, looking down as he spoke.


"Colby Fishermen,"


"Yes?" The boy in front of me spoke as I looked back at him. He was trying not to make eye contact this time as he spoke to the doctor.


"Your grandfather is awake right now. Would you like to see him?"


"Yes, I'll be right there." Colby finished as I kept my eyes on him. He looked back at me again, something different in his stare. A question? I wasn't sure.


"I'll be sure to let him know your on your way." Dr. Ralph replied back turning on his heels and walking back inside.


"Can you just tell me why your acting so, weird right now?" I blurted the words out without thinking. He seemed to be startled, like he wasn't expecting a question or anything from me.


"I would if I understood any of this," was all he said back. I looked away from him to the ground and then back up to see him walking into the hospital building.


If only I could understand any of what just happened, I'd be a happy camper.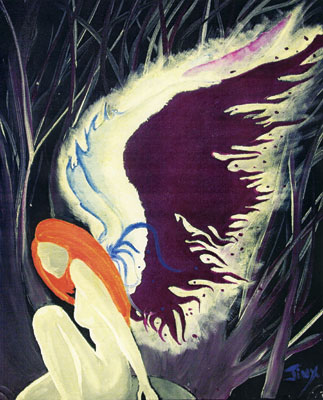 © Megan B., Youngstown, OH