After the Games
September 14, 2010
"Mommy, what's the hunger games?" I asked as I sat down on my mother's lap. My dark hair fell down in front of my face and I had to push it back.
My froze. She often got like that. Frozen. It was usually when my brother and I, Cato, asked a question about her past.
Cato climbed in her lap too, a task not easy, since Mommy was skinny, and rarely could hold us both.
"Well...they were games...obviously...and...I don't want to talk about it. Go ask your father. In fact, don't even ask. Go play outside or something," she says, pushing both of us off her back.
Cato looks at me as she leaves the room. "What do you think Mommy is so upset about?" he asks. "It's just a question."
I shrug. Mommy is vague like that. She often leaves out details, such as the time I asked where Buttercup, our cat came from. She just said, "The Seam." Not very specific.
"I bet Daddy'll tell us," I say, getting up. Jin hesitates.
"Mommy said not to ask Daddy," he says quietly. I laugh.
"She's Mommy. You know Mommy. C'mon Cato," I say, nudging him with my foot.
"But Rue!" he says angrily. "But what?" I ask. "C'mon. I want answers!"
I go to the door and walk up the staircase to my father's art studio. I knock.
Cato hurries up after me. "Rue, this isn't a good idea," he says worriedly.
"Of course it is. We get answers. Stop worrying," I say confidently.
The door opens. It's Daddy. His blond hair has paint in it, and his blue eyes look tired. But he smiles and says, "What can I do for you Rue?" he asks.
"Can you answer some questions?" I ask.
He offers us inside and lets us sit on some stools while he go backs to painting. "What's your questions?" he asked.
"What's the hunger games?" I ask earnestly.
Daddy paints a big red slash across his painting.
He stops.
He turns to me.
His face is pale.
"Where did you hear about that?" he asks in a whisper.
I shrug. "Nova asked if I wanted to play hunger games. I said I didn't know what that was. She taunted me because I didn't know and said I should know because my parents played it when you guys were kids."
Daddy puts down his palette. He looks troubled.
"Daddy?" asks Cato. "Are you okay?"
Daddy waves for us to go. We leave.
"I told you that you shouldn't ask them what it is. I don't think they like it," says Cato. He looks sulkily.
I roll my eyes. "I want to know," I say angrily. Then someone walks into our house.
He's tall, but everyone's tall to me, and looks like Mommy. He looks ragged, wearing dirty clothes stained with dirt. He hasn't shaved for a long time either. And though hair covers his jaw, there's an ugly bruise on his left cheek.
He smiles at me. "Hello. Are you Miss Mellark?" he asks politely. I nod. Cato peeks behind me and he looks startled. "Oh! You must be Mr. Mellark, yes?" He nods shyly.
"Are you older than him?" he asks. I shake my head. People always think I'm older, but I just take after Daddy, according to Mommy. I'm husky. Cato is thin and can easily hide behind me. "Twins."
He nods. Looks around.
"Is your Mom perhaps Katniss Mellark?" he asks.
I nod.
He smiles and extends his hand. "Uncle Gale. Glad to finally meet you...?"
"Rue."
"And...?"
"Cato."
He nods, looking slightly surprised.
"Where's your mother?" he asks, but I can't respond because she walks in.
She stops and pales. "G...Gale?" she stutters.
He grins. "Hey, Catnip."
She gets even more pale. She pulls him into the dining room, tells us to go occupy ourselves, and shuts the door.
I stand by the door and eavesdrop.
"Rue! She said to go occupy ourselves!"
"I am occupying myself!" I snap back. I try to listen.
Mom is talking. "Where did you go? I never saw you after...after...you know..."
"Prim died?"
"Sort of around there. Yeah."
"I left Katniss. It was obvious you would choose Peeta."
"It was not!"
"Oh, yes it was. As clear as day. You didn't love me after that bomb."
"You were willing to give up Prim! You didn't care!"
"I cared! But I thought that if we were to live, then we had to give up a few lives, right?"
Silence.
Then..."You're despicable."
"Can't get rid of the games, huh?"
"What?"
"Katniss, don't play dumb with me. You named your kids after competitors in the game. Sort of ironic too, since Cato was huge, and Rue so tiny. You got it mixed up."
"I...I didn't name them that for those reasons! I named them that because...because...because I liked the names!"
"Katniss, tell me if you have dreams of competitors killing each other every night. See Rue being impaled by a spear, and Cato eaten alive by the Mutts. You killed that boy from District 1, shot an arrow through his throat. Don't lie. I know that's what you see."
Silence.
Tears.
"I don't want my kids to have to know that. They don't know what the games were!"
"Tell them! Go out and tell them the games were set up so that kids in between the ages 12 and 18 were supposed to kill each other until the last one standing won. Tell them you and Peeta won that game. Tell them the truth."
I pull away, crying. I let a sob escape me. Silence from the room.
Mommy comes rushing out, hugging and kissing me.
"It's okay sweetie. It's okay."
I don't want her hugs. I'm scared of her. She killed those children. She did.
I pull away. She stares at me. Stares at me for a few moments, then turns to Gale, hard-faced.
"Leave," she says.
And away he went.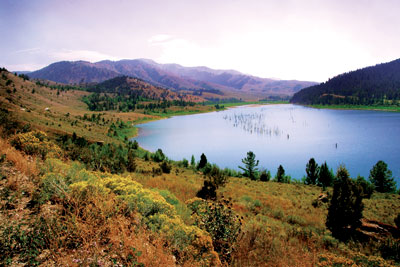 © Matt S., Glastonbury, CT