A Wolf's Lover
February 21, 2010
Chapter 1

It was as if time itself stopped. My breathing became ragged, and my sight began to blur. One moment I was sitting in the woods reading, the next, I was being dragged away. By wolves.
Strangely, I wasn't scarred. I should have been. I should have been screaming and kicking and trying to get free. But for some reason, I didn't.
Deep in the woods, when the wolves let go of me, I cried. I wasn't sobbing, it was more like little rain drops fell gently down my face. When I looked up, I noticed that the wolves were starring at me.
"Look what you did Jason! Now she's crying!"
"Well sorry ! I'll just take my sweet time, next time I'm saving someone's life!
"You can't just drag someone through the woods like that! You have to be careful….."
Back and forth the voices argued. Only, they didn't come from anywhere near me. I was hearing them inside my head.
Suddenly, a beautiful snow white wolf stepped out of the woods.
" What's going on her-" And then he looked at me.
It was like no other emotion I've ever felt. He felt so much love, so much passion toward me, it was unbelievable. How could wolves love someone? How could I know what they were feeling? What they were thinking?
All of a sudden, the wolf wasn't there anymore. There was a man. He was incredible. He had muscles wrapping around every inch of his body. He had black hair that swayed when the wind blew. His crystal blue eyes sparkled when he looked at me. He had a sense of leadership about him. As if when he spoke, everyone listened.
When he walked up to me, he extended his hand to help me up.
" Hello," he said, "my name is Dimitri."
But instead of answering, I blacked out.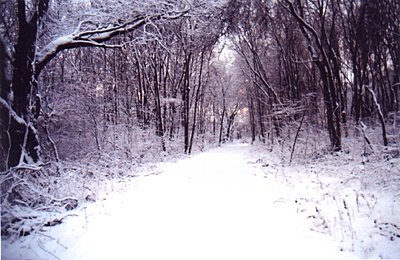 © Thomas W., Scituate, MA