Chance Encounter with the Donnie Kind Chapter 1
February 3, 2010
As I reached the last flight of stairs on my way to my apartment I stopped to pull my keys out of my pocket. While I had my books balanced on my arm, I fought with the lock on my door. I almost had the door open when my neighbor, so kindly knocked into me, spreading my textbooks and notes all over the hallway and continued to his class. I sighed and bent down to clean up the mess after opening my apartment door. I stopped working when I noticed that there was a second set of hands helping me to clean up. I let my eyes trace the contours of the strong arms attached to the hands. My eyes stopped when they reached the left shoulder and I felt myself blush when I identified my helper based on a peak at the detailed ink hidden by his t-shirt. I quickly looked back down to the neat pile of books sitting between us. I carefully stood up with books in hand, and resisted the urge to walk quickly into my room to avoid embarassing myself.
"Thank you Donnie." I said, even managing to make eye contact without saying something to embarrass myself more.
"You're welcome…" He said, smiling as he noticed my bag that was sitting just inside the door.
"KaitLynne," I offered.
"You're very welcome KaitLynne." He said following me into the living room.
"You're a New Kids fan?" He asked, sounding impressed.
"Yeah, my stepmom was a fan when she was growing up and when you and the guys came back she passed the craziness that come with being a fan on to my sister and me." I said as I walked further into the apartment and dropped my books down with a thud.
"That's cool. Have I met you before, at a meet and greet?" he asked
"I was at the Manchester New Hampshire show for my birthday, was I that memorable?" I asked coming back into the room with snack food.
"Yeah the jumping up and down and the shirt were very memorable. I must say you made our night, Joe and I were still laughing when we went to get ready for the show." he said laughing to himself at the memory.
We spent the next couple of hours talking and hanging out like we had known each other for years. We talked about everything from what I was studying and what I wanted to do with my degree after school to what his current projects were while the guys were on vacation. As I walked with him on my way to get some food for dinner, Donnie gave me a hug and whispered, "Give me a call when you find my number, its hidden somewhere in your apartment," to me before getting in his car and leaving. When I got back to my room I dialed my house and left a message for my stepmom to call me back, she was not going to believe this. My day had definitely improved since I woke up this morning, no doubt about that.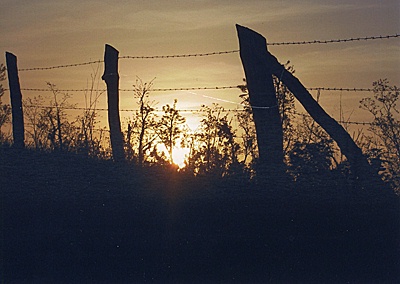 © Michael T., Letart, WV