Prince Philip: Cinderella's Love Part 2
February 6, 2010
I didn't sleep that night. I wasn't able to. The memories of the maiden were to fresh in my mind.

No one even entered my room, not even Brutus. They were obviously using good common sense.

That's why I was surprised when my father entered my room the next morning.

"Hello, Philip," he said as he sat down at my table.

"Hello, Father," I replied. "What can I do for you this morning?"

"Philip, you found love at the ball last night, did you not?"

I sighed. "Yes, Father, I did."

"Now, would you do anything to find her?"

I nodded. "Yes, Father, I would."

"Well, that's excellent, son, because right now a messenger is sendng out a message- to every house with eligible maidens- that you will be coming and trying on the slipper until you find the maiden you met last night."

I jumped up from my chair. "Oh, Father! You would do that for me? Thank you, Father, thank you!"

I slept very well that night.



The next day, I was sitting in the very coach that had chased her as her carriage dashed out of the castle. We had gone to almost every household in the castle, with no prevail. All eligible had feet that were either too big, too small, too fat, too skinny, and so on. There was only one house left, and I didn't have very high hopes.

When we walked up to the door, we were greeted by an old but well dressed woman without even knocking. I assumed that they were watching for us, and it made me feel uncomfortable.

"Hello, Your Highness," she said, letting us inside.

"Thank you, madam," I said entering.

Then I stopped in my tracks.

There, standing with huge grins on their faces, were the two ugly maidens from the ball. They were the same maidens that bowed to me just before I discovered…her.

"Hello, Your Highness," they said, giggling. I sighed silently.

The first one up was the dark haired maiden. Her name was Grizella, I soon discovered. She sat down in a chair as I kneeled in front of her, the slipper in my hand.

I silently cheered when her foot was too long to fit. She attempted for ten long minutes trying to work her foot in, with no prevail. She stood up in a pout and walked away.

The red haired maiden, named Anastacia, happily skipped over to the chair and stuck out her foot. Again, I attempted to fit the shoe on her. Her foot did not fit, even after fifteen minutes of trying to make it skinnier.

I smiled to myself as I stood and said, "Well, if they were the only eligible maidens, I suppose John and I will-"

It was then I was interrupted by an outburst of a girl saying, "Wait! Please wait! I'm an eligible maiden! Please let me try on the slipper!"

I looked at her, and I felt a sense of déjà vu as I stared into her familiar blue eyes.

"Cinderella!" The old lady exclaimed. "What are you doing out of your room?"

I ignored her and said, "Would you like to try on the slipper?"

She nodded, and I led her to the chair. It was then that Grizella slammed into me, sending the slipper to the ground, smashing it into thousands of tiny little pieces.

"I'm so sorry," she said, uncaring.

I just stared at the ground in shock. I was so angry at that moment that I could have ordered her put in prison.

Then, Cinderella reached below the chair and pulled out a piece of glass-it was the other slipper. "Will this help?" she asked.

Well, I'm sure you can figure out the rest.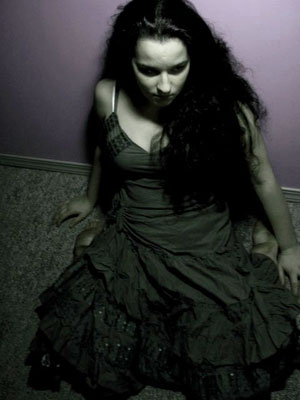 © Brianna D., Everson, WA