Potholes
April 16, 2018
3 trees: 2 oak and 1 maple young, but still tall. Grass: neatly cut and well irrigated in the front yet tall and half dead in the back. Driveway: blacktop a few pot holes near the edge. 3 garden beds: 2 tall and and full of too many flowers to look nice, 1 neatly organized for the view of the passerbyers. 74 childs toys littering the yard. 1 white minivan on driveway used and covered with years of rust. 1 dog: furry white with a few black patches. I came home to the same stained shaded white house from the frequent storms I rattled to the garage door in my old pickup hoping that if the button is pressed a little harder the door might just remember how to open. Over the noise I am making in the truck the ruckus of children yelling, crying, and complaining turned my stomach as I regretted my decision to go out with the friends.

I park the truck outside hoping everything might calm as I approached but with no such luck I entered hearing lies and stories describing who put gum in whose hair and how the new hole looks just perfect there in the wall. Searching for a break I ask where their mother is. I am replied with silence as the children sheepishly point up the stairs. I turn on the television to some old rerun of Curious George for the kids so I can see their mother. "Good day?" she asks sarcastically I just roll my eyes in response as I saw a new look upon her face her eyes seem alive after seeming dead for years.

1 backyard cut like the front. 12 children playing tag. 17 stains coating the skin of the house. 1 '97 mustang dirty white and overused. 12 more potholes covering the drive. Overgrown grass and yelling over the shooting of video games. They'd thought I'd forget, but I remembered. I remembered everything from the first time he smiled at her a hatred and sport of competition sprouted between the two of us. Witty remarks began to fill his vocabulary; insults causing me to fight to find a reason to live. As my chance to survive dwindled I lost myself trying to make it through each day. He began to captivate her. She was losing interest in our talks; what used to end in the sweetness of the other now ended in a competition on who could raise their voice louder. I then saw him lying there, free, exposing himself to her while she was mirroring this behavior, but we no longer worry about them. 1 Dead oak killing the grass beneath. 1 Long white Cadillac parked in new garage. 1 pothole in the driveway.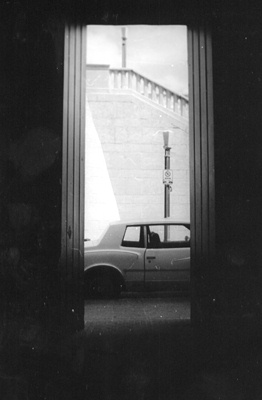 © Ethan F., Marblehead, MA