Life goes on
April 30, 2018
Life moves quickly, like a wheel that never stops spinning,
When your mind wants to go blank, but you can only think.
Feeling lonely in the middle of a crowd of many, I swindle away to recharge my energy.
But smiling to avoid friends' worry, lying to hide the pain.
This is apart of the stress of life,
I believe things will get easier, though I want to leave there is no solution.
Wondering why worrisome events occur at the same time,
it feels like life is out to get me.
It feels like I have no time to stop and smell the sweet roses, that plead to be seen.
it feels like I'm always hearing the clock go tick tock tick tock.
Life is made to be lived recklessly,
one wrong decision can make life hell.
Steering through life filled with beer and cheer,
Pain, pleasure, precious moments quickly fade.
From going through life groggily, while growing gracefully.
The one thing we want is to have no regrets.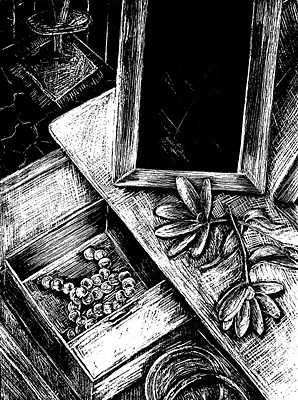 © Elisabeth R., Elmont, NY