The Struggle
March 26, 2018
In Detroit, Michigan a kid named Andrew was born.  Andrew was a one of a kind, he would always like to be different from other people. "Being different was one thing we learned to accept." Andrew lived in Detroit and if you want to know one thing about Detroit is that you always want to be with an adult. Andrew rides the bus to school every day and his mom would take him to the bus stop and wait there every morning with him everyday. Andrew had  other brothers older than Andrew. Their names were Aiden and Asher. Andrew's mom love all of them and did her best to support them.. Their mom decided to make all there names start with the letter "a" because Andrew's grandma passed away from a cancer nine years before Aiden was born. Their grandma's name was Audrey.  Their grandma did everything for Andrew's mom and dad. Aiden was the oldest out of the three boys.

Their grandma would always donate to charities and give money to the homeless. She was a very generous person. She was also very wealthy. One thing that was not good about grandma Audrey was that she smokes and that caused her to have lung cancer. She passed when she was 57 because she had lung cancer.  Losing a loved one was so hard they will never forget their grandma. Someone that was so generous need to not be forgotten. They were so sad they didn't go to school for to weeks.  
Andrew's father smokes too and Andrew always begs him to stop, but he won't because it is to addicting . Andrew is six and he already knows the consequences from smoking. He doesn't want to be a kid without a father. Andrew loved his dad, but really payed attention to his mom a lot. And wished he spent more time with his dad. Andrew always like to go fishing on his dad's bass boat, but never liked to go fast. Andrew always cried every time.

Andrew loved his brothers they would always take care of him and would never treat him poorly. It was the last day of summer break and school was tomorrow. Andrew never liked school, he would always cry about school because he doesn't want to go.  Andrew was a very whiny person.

Andrew and his brothers looked very alike with the same brown skin, black hair, brown eyes. They were not triplets though. Every time their mom tried calling one particular name from the three she would always get mixed up and say all the three boys names and sometimes she would even put the dogs names in their too. The boy had all their stuff ready for tomorrow at school. Andrew was only in kindergarten so he didn't have to go to school till 10 am.  
It's been a few weeks since the first day of school and they already hated school. Andrew was sitting in class and all of a sudden the class hear " BLING BLING" and the teacher answers the phone. The teacher gets off the phone and says "Andrew you need to go to the office and grab your stuff". Andrews class was think Andrew was in trouble and and said "ooooooo Andrew is in trouble". Andrew was embarrassed, so he grabs all his stuff and rushed down to the office. He walks in and he see his mom standing there ready to pick up. Andrew was confused and wondered why he was going home. They walk out of the  school and Andrew asked why he was leaving, his mom said "I'll explain in the car".
They get in the car and andrew is waiting for the explanation. Finally They are about half way home and they she explains. "Now Andrew you know how your dad smokes right well um he has lung cancer and three brain tumors". Andrew was about to cry Because he loved his dad so much.
Andrew Know how much it cost and how much it cost to get rid of cancer and he needs to do fundraising. Andrew every day after school find pop cans. Andrew and his mom go to everyone in the neighbor's house to collect pop cans. At the end of the day they raised a total of $93.50 but they still know that it is not enough for the hospital. Andrew and his brothers go to different neighborhood every day the get pop cans. It is always a pain to turn them in because it takes for ever and andrew does not have patiences but andrew wants to do everything he can to save his dad. Andrew never met his grandma but he still know it hurts him they she passed away. He wanted to be like his grandma and always donate to charities but it's really hard when you are 9.

It's been 5 weeks since they started collecting pop cans and they ran out of places to look for cans and we've earned $483.60 worth of pop can and andrews mom was to proud of them. But it's not enough still Andrew cries every night know that his dad is laying in a rough hospital bed. Andrew would do everything for his dad. Losing his dad would be horrible and andrew would feel so sad for ever and ever.
Andrew need to do something to raise money so he mowed lawns and weed whack the yards andrews mother  taught andrew how to mow and weed wack. So he went out to mow some lawns, he got about $10 a lawn. Andrew did about 5 lawns a day. He got tired really easy. It was 70 degrees out and it was not too bad to mow lawns. It been another 5 weeks and and he has earned $1,750. He showed his mom and she was so proud about that.    
We went to the hospital and the doctors said that it's getting better.
They have done 3 surgerys for all of the brain tumors and every surgery went well. Andrew was so excited to hear that after all the hard work he has done for his dad. Andrew got to to talk to his dad about what he did to save his life and andrews dad was so proud of him and the rest of his family. Andrews dada said "after all of this is done, i'll bring you to mcdonalds".
It has been 3 weeks and every thing has gotten better with andrews dad. He has started to walk and he is getting way way better. Andrew was feeling really proud of himself and was proud of himself. He would have done more stuff to help but he has done more than he has needed. 5 YEARS LATER. Andrew is now 14 and he remembers every day when he work so hard for his father. They go out fishing with each other every other day and andrew love his family.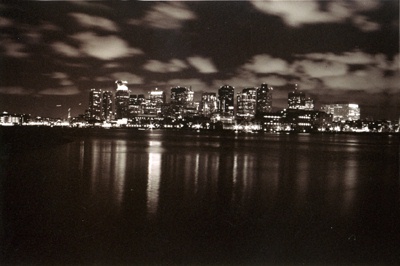 © Hoang P., Rochester, NY