Christmas Narrative
March 13, 2018
Everyone loves Christmas, right? The presents under a beautiful fir tree, the music, and the decorations;
but there's always those who never get to experience that.
One boy in particular, that is...
Lexington's POV
"Liebling!"
I could hear the voice of my dear mother in the distance, partly masked by the cold, December winds. I pulled my thin, ragged coat over my small shoulders.
It isn't easy being poor; the constant poverty has me thin and frail, due to lack of food and anything of the such.
I walked toward my mother, whom was waiting by the cabin's door, but I suddenly halted, a bright red circular object caught my eyes.
It's an apple?
"Mutter, es ist eine apfel!"
"Was?"
She didn't believe me. It was early December, who would ever find a perfectly ripe apple, randomly on the ground?
Apparently, I did.
That night, after dinner, my mother had used the apple to make applesauce for me, for tomorrow.
After storing it securely, I went off to bed.
The next day was the usual, minus the applesauce. Christmas was nearing in, but unlike other children, I never get many presents, like a toy or candy.
I never even put up a stocking, we do have a fireplace, but the ability to have stockings is not a possibility.

As the days went on, and it had gotten closer to Christmas, I was curious as to how this year would last out, would I get a present? That applesauce was a wonderful gift.
Despite, though, having very little money, we still made the most of it, such as a drawing, or we colored a picture at school, and spent as much time together as possible, and it's a very wonderful Christmas without presents, too.
Tonight is Christmas eve, and mother is tucking me in bed, while giving me a kiss on the forehead, she whispers, "Santa is coming tomorrow, are you excited, liebling?" I nod my head, and yawning as she slowly walks out of our bedroom, and blows out the lit candle.
"Goodnight, Lexington."
The next morning had come without much of a hello, but as soon as I remembered that I was promised a present this Christmas morning, I sprung up on my feet, and ran into our small livingroom, to be greeted by a smiling mother, and a strange man, whom walked to me, with a small box in hand.
"This is a very special present, for a very special boy, take very good care of this, Lexington,"
I took the box, and carefully opened it. It was a trinket box. It had beautiful snowflakes on the sides and top, with a small handle on the side, and as I turned it, it opened to reveal a boy and his mother, twirling around and a tune to, "Pure Imagination," had begun to play as I admired the gift.
"Thank you, sir!"
It didn't hit me, until later, that the boy and his mother in the trinket box, was my mother and I, celebrating Christmas.

"The whole concept for Santa, is, that no matter who the gift is from, you learn to appreciate it, because Christmas is about giving to others, whether it be a present, or your love and affection."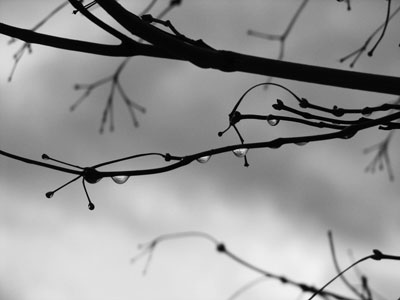 © Carly M., Hopedale, MA