Jorge Garcia Deportation -- A Re-telling
February 5, 2018
Two ICE agents stood near the security gates at Detroit Metropolitan Airport while Jorge Garcia hugged his family. Garcia's wife and 15-year-old daughter sobbed. His 12-year-old son showed no emotion. Garcia was quiet. Soon after, the 39-year-old landscaper from Lincoln Park, Mich., who had been in the United States for 30 years, boarded a plane bound for Mexico.

Garcia and the ICE agents with black leather coats walked across the passenger boarding bridge that lead to the plane. Once in their seats, the two guards took their shoes off and leaned back to relax against the metal frames of their chairs. Suddenly, before takeoff, lightning struck the plane, passing through the metal, and massive amounts of electricity surged through the agents' brains. Their minds cleared and they realised the wrong they have been doing. They felt sympathy for Garcia. Hanging their heads in shame, they begged Garcia for forgiveness.

Having heard the thunder, the Garcia family had decided to stay in the in the terminal and wait out the storm. As they stood there, answering questions from a Washington Post reporter, Jorge forgave the ICE agents and de-boarded the plane. He flew by the Starbucks and the Panda Express, sprinted through security and made his way to the check-in area. Seeing his family, he yelled, "I'm back from México!"  and his family cried tears of joy.

The two ICE agents quit their jobs and held a press conference. They talked about how deporting people from this country after they have been here for most of their lives is unjust.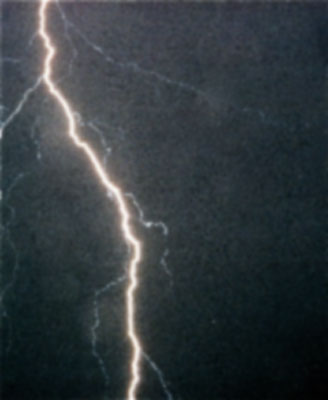 © Zachary C., Arlington, TN