Angel With a Shotgun
January 25, 2018
To you I may just seem normal, my blonde hair is nothing special and my blue eyes are just as plain as the man next to me. My outfit is special though, you respect me because of it and sometimes I wonder why a simple thing such as a green and brown outfit could change how you view me. I have saved many people but I still hear the pains of those who I couldn't save, their voices filled with pain as they prayed to their families… After the day I couldn't save anyone I wanted to just quit, but I did not stop instead I decided it won't happen again. My determination from that day has carried me, I have never lost another person on the field after that. I have even risked my life to save others, I have charged into battle swiftly, shooting only if I have to, just to save one of my fellow comrades.
My story is not one that I want people to pity me for, I want people to see my story and be inspired, so here is my story… I didn't have much growing up, my father died in combat and my mother was always drunk. Even though I had no one to teach me I found my way, I taught myself how to read and write even going as far as learning how to fix a car. It was hard growing up that way, but I was able to find hope in places where most people would just give up. That hope was why I am still here today, sharing my story of how even though people can be in the worst situations possible, that doesn't mean they can't achieve anything.  I joined the armed forces because I wanted to make a difference and help people, I achieved what I wanted without having to be on the front lines. I worked in the background helping my wounded comrades but I am still thought of as important and that I am satisfied with. 
All of my medals prove that with the right attitude and determination anyone can make a difference big or small. The size of the difference doesn't matter, all that matters is that you made a difference at all! I rushed to help other people on the battlefield and because of my determination I earned a nickname, my comrades call me Angel. They call me Angel because no matter where my comrade fell injured I ran to them, I was their angel saving their lives so they could return home. Some of my fellow comrades decided to call me an angel with a shotgun because if I had to I would fight to save their lives. I am telling you my story because I want you to know that no matter who you are, you can make a difference and that you matter not only to your family but to the world. No matter who knocks you down or how many times you are knocked down get up! You all are soldiers fighting different wars, so go and achieve what you want while helping others along the way!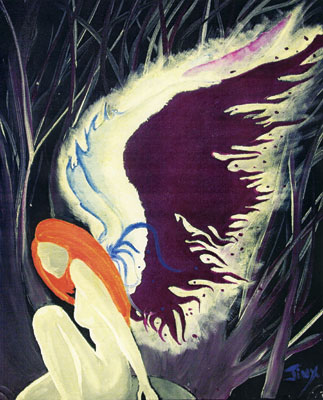 © Megan B., Youngstown, OH