The Sloth
January 18, 2018
The tree creaks as he wakes up from his seemingly eternal slumber.
He is ready for his six hours of consciousness.
Surrounded by his best friend and his fuel to continue, they help keep his sanity.
His barky best friend keeps him safe from predators.
With tapering claws, he snags a miniature leaf among the sea of green.
What a wonderful time for an all you can eat salad bar.
Small rays of sunlight peek their way through sections of the tree.
His dark lips unfold into a never ending smile.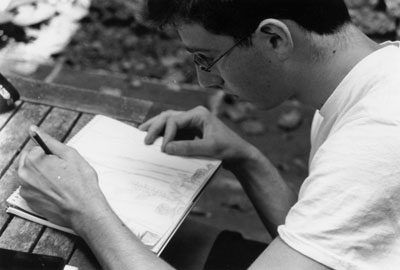 © Kira L., Bethesda, MD