Animal Persons
January 18, 2018
A  monstrous giraffe currently chomping down a leaflet the zookeeper fed  him.
Only 12 more hours to go until the Zoo closes and he can slacken.
He stomps around letting his extensive neck go low, so kids can feed him, again.
Steadily plump and alluring leaf is floating by him.
He reaches out his lengthy tongue munching it down.
All you could hear was deafening chew and the immense teeth.
12 hours later and  all the people have left and he is able to rest.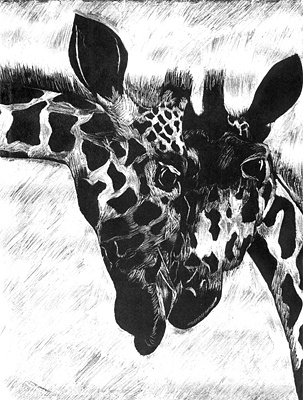 © Brittani M., Aberdeen, SD